Fund Raising for Children in Need at the Senior School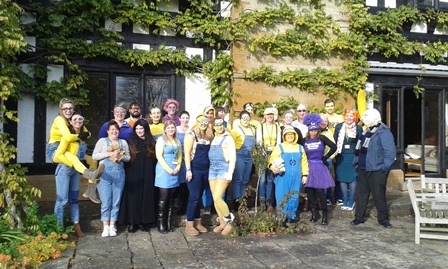 On Friday 18th November Akeley Wood Senior School was overrun by minions and other characters from Despicable Me, as part of the school's fund raising for Children in Need 2016.  Staff embraced the dressing up, which led to much amusement and in turn, generous donations! During lunch time there were many activities helping to raise funds organised by students on both sites.
We are delighted to announce that the grand total taken was £1068.53.  A big thank you to the staff and students involved in making this such a successful event and also to parents for their generous donations.
Mrs Amanda Ayres
Head of Senior School
Akeley Wood Senior School
Published on: 23rd November 2016