Pitt Rivers Trip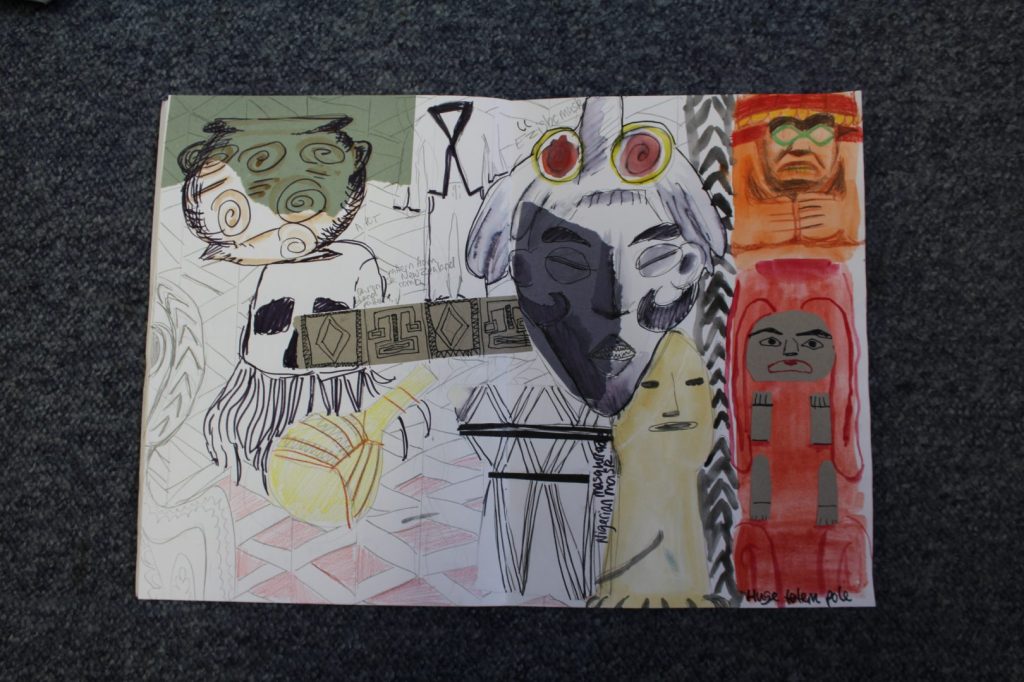 Roan
When I walked into the Pitt Rivers Museum my first impression was 'WOW'. The first thing I saw was the huge towering totem pole at the back. My favourite section of the exhibits was the mask section because they were both weird and scary. I would definitely recommend the museum because it is so inspirational.
Jonte
My first impression of the Pitt Rivers Museum was just WOW, with so many amazing objects packed together so tightly and you didn't know where to look first. It was really cool because everything there is original, with exhibits from every country in the world with the exception of Lichtenstein and some Caribbean Islands. I wish we could have stayed there a bit longer because I probably only looked at half the exhibition.
Reece
A couple of weeks ago, me and half of my year group went to the Pitt Rivers Museum. It was a great experience seeing many incredible items, all jam-packed into one museum. I would encourage anyone to go to the Pitt Rivers Museum because there is so much in there and it is full of fascination.
Charlotte
I would definitely recommend the Pitt Rivers Museum, not only because there are great and interesting artefacts to draw and look at, but each old artefact has its own story. Each artefact is labelled with amazing information. The museum is a fascinating, intriguing and beautiful place where people can go to observe and be at one with history.
Sian
My first impression of the museum was the smell.  It wasn't bad, but it was a musty and old smell. It made me think that everything was antique and ancient, which intrigued me. My favourite section of the museum would be the masks and headdresses, especially the Japanese and Central American ones.
Published on: 29th March 2018