Photography at the Senior School End of Term News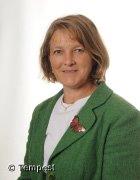 This year in Photography saw the start of a new specification for A level which meant that the Year 12s were able to explore and experiment with many techniques without the constraints of course work marks towards a final qualification.  We started the year with a trip to Kew Gardens with the Art students and honed skills of composition and correct exposure. They tried some documentary photography for Photo essays, and then mixed media to deliver a project on Abstraction.  After another trip, this time to the Ashmolean in Oxford, the students were asked to design images that would attract a younger visitor to the museum, which challenged their skills and their imagination.  Our workshop day with visiting artist Anne Marie Cadman was inspiring and confidence-building and all the students participated fully.  Year 12 are ready to take on their A level projects with enthusiasm.
Year 13 students completed their projects to strict deadlines and produced some exciting work based on CD and album covers, illusions and warped perspective and projections of short films based on Journeys. They visited Compton Verney to enjoy the Capability Brown landscape and exhibitions.   Their work came together in a very competent exhibition at the end of the summer term.  They should be proud of their work and I wish them well for their futures.
Ms Wykes
Head of Photography
Akeley Wood Senior  School
Published on: 7th July 2016