Year 8 Watersports 2016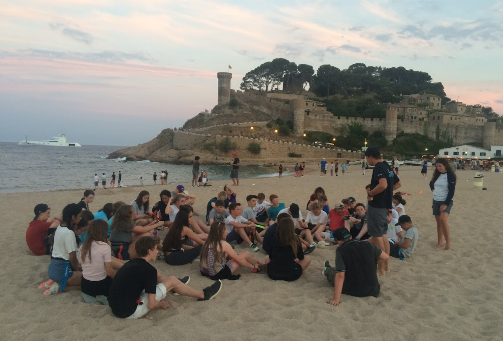 Year 8 had a brilliant time in sunny Tossa de Mar for the Y8 Water sports Trip, at the start of the summer holidays. With temperatures in the mid 30's for the majority of the week I am very pleased to report that the only red faces occurred in the sweltering heat of Dino's for the end of trip disco.
Voyager Travel put an excellent programme together for us including sailing, snorkelling, coasteering, and stand up and giant paddle-boarding as well as a day in a water park. All tourists were impeccably behaved and were a credit to themselves and the school for their conduct whilst we were away. It may come as a surprise to some parents but we were particularly proud of their manners and behaviour at meal times compared to some other schools using the same hotel.
I must take this time to thank Messrs Handby, Tombs and Cutler-Ames, Miss Manby and Mrs Peedell for giving up a week of their holiday to accompany children on the trip.
Mr Graeme Seddon
Head of Year 7
Teacher of Physical Education & Games
Akeley Wood School
Published on: 8th September 2016