Akeley students perform  in High School Musical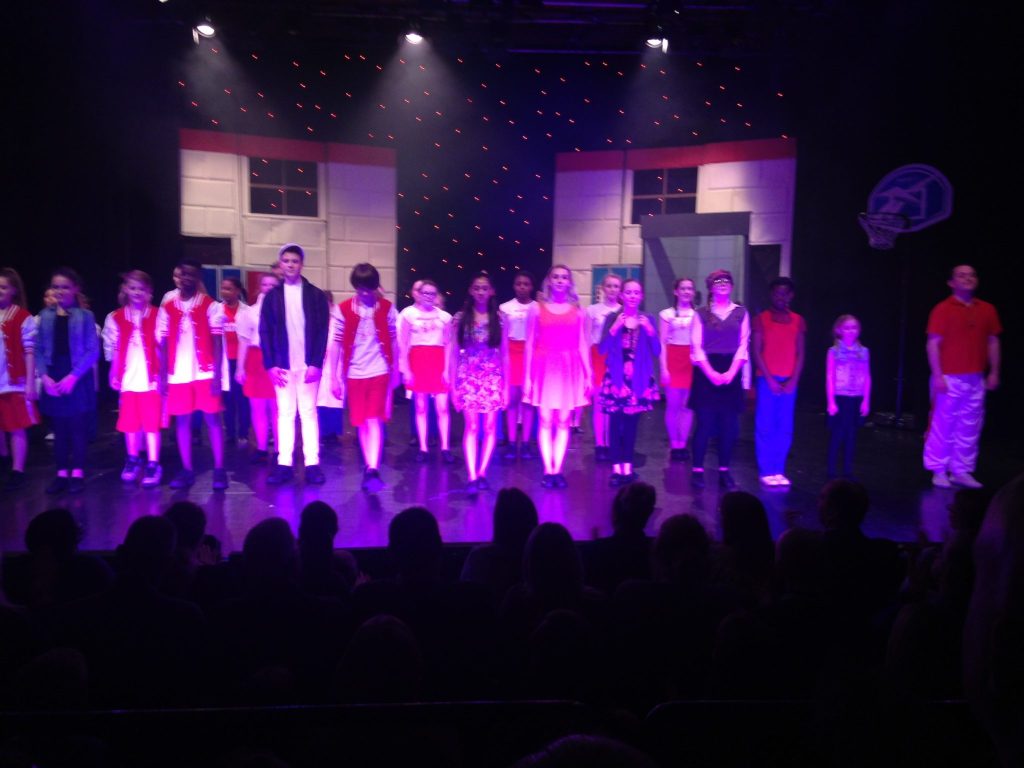 Past and present Akeley students took to the stage this weekend to perform the Disney hit – High Street Musical at the Stantonbury Theatre.
Anaya played the lead, Gabriella, performing alongside Erin Hall, who played the other main part, Sharpay. Erin was a student at Akeley Wood until the end of year 8, when she was offered a scholarship at Tring Performing Arts School.
Performing as part of one of the UK's leading, youth musical theatre production companies, RARE Productions, both Erin and Anaya were excellent. As coach and singing teacher I was really proud to witness their talent.
(Anaya is in the middle of the photo and Erin is next to her on her left).
Published on: 20th February 2017