Akeley Wood History Department House Competition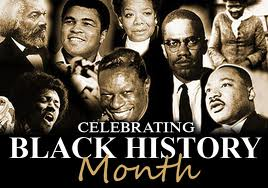 Black History Month is held every October in Britain.
The aims are to promote knowledge of Black History, share information on positive Black contributions to society and to heighten the awareness of Black people in their cultural heritage.
This House Competition is open for all our students.
Write a report on the significant contribution of one Black person in History:
e.g. Rosa Parks, Mary Prince, Andrew Watson, Walter Tull or Mary Seacole?
The winning entry will be visually well-presented in any format, factually informative and will successfully show the importance of their chosen person's contribution to society on a local, national or international level.
Entry deadline: Friday 4th November. Prizes will be awarded!
Akala – rapper, poet and journalist – shares his views on Black History Month and the general attitude towards Black History.
Published on: 6th October 2016