Akeley Wood House Library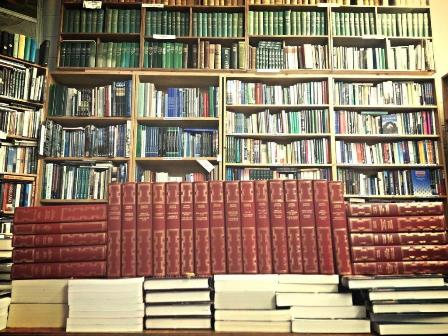 Our new library at Akeley Wood House is now open for business with new books arriving weekly.
I am thrilled to announce that the first winner of the Library book review competition is Megan Vogwell
Please read her review below.
Mme Sylvie Eames
Head of Modern Foreign Languages and
Library
Akeley Wood School
Book review
Title – The Three Musketeers
Author – Alexander Dumas
Plot – The book follow the adventures of D'Artaganan  , a cocky and slightly rude young man from Gascony, who wants to join the king's musketeers in Paris. Within a couple of hours of arrival he has been challenged in single combat by three musketeers, Athos,  Porthos and Aramis. The initial arguments forms close friendships between the four men and lead to them overcoming many problems on multiple exciting and a bit unnecessary adventures, to fight against the Cardinal and the Red Guard.
Review – This book surprised me in a lot of ways: I was surprised by how funny and sarcastic dialog is. Quick comments and remarks from the characters adds comedy and humor which I didn't think would be included, and the slightly ridiculous situations the four friends get themselves into make the book more of a page turner than many of the modern day books I've read. There are sides of mystery to many of the characters and scenes of tension, creating suspense and a sense of apprehension because of excellent writing and descriptions. All of the Musketeers have very strong characters who have their own fascinating story to follow, and as the book progress you find out more and are drawn into the story even more. The only problem I have found with the novel is ,given the book was written in the 17th century, it's tricky in places to understand and the novel takes a bit of faithful reading for the reader to become interested, but overall I'd say that initial bit of faith is worth it for the humor, tension, descriptions, mysterious pasts and fascinating characters. One of the best books I've read and I would highly recommend it to any avid reader.
By Megan Vogwell 11RCH
Published on: 3rd October 2016