Akeley Wood School's 2nd Annual horse show 2016 Addington Manor Equestrian Centre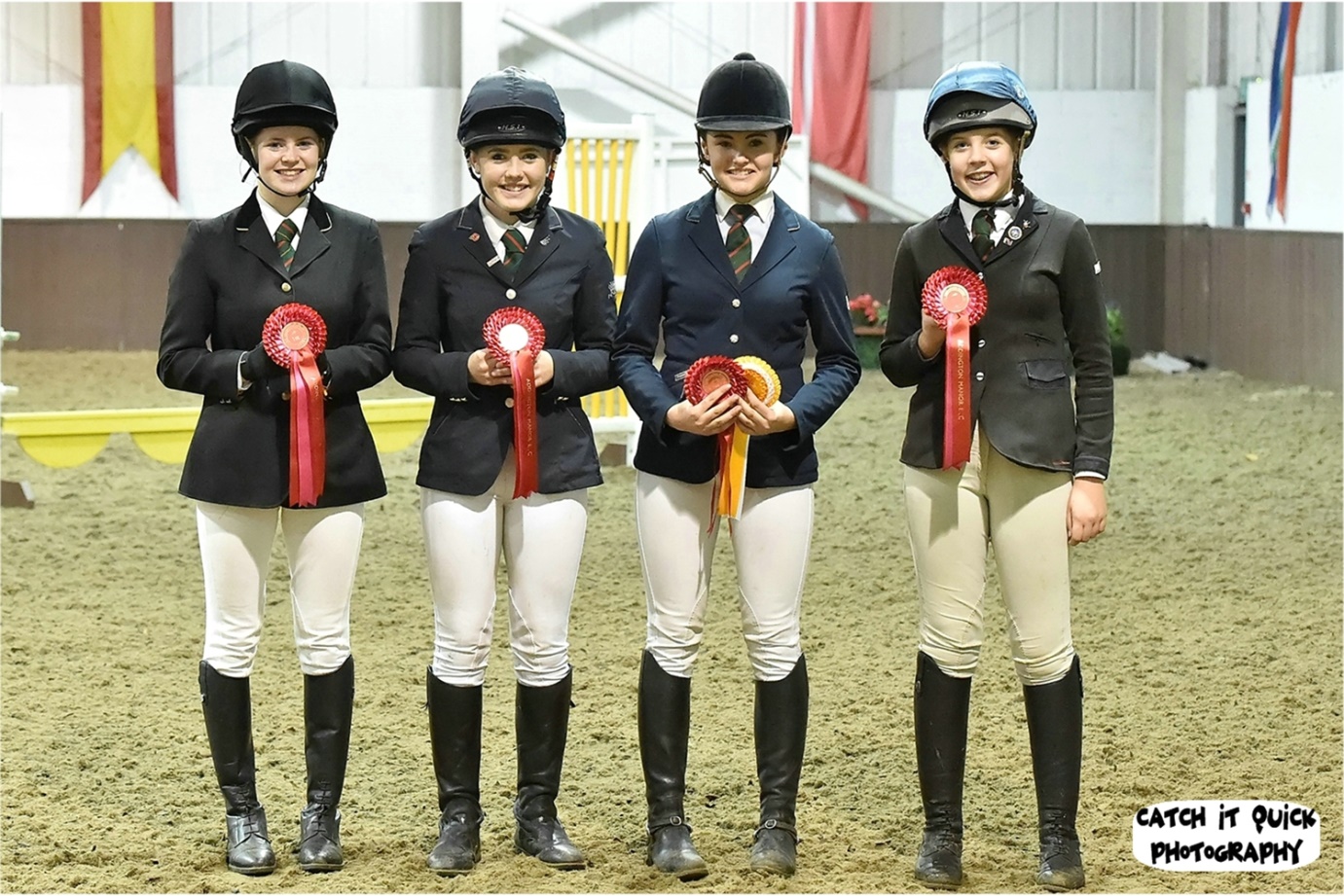 Izzy , Ellie, Megan and Connie
Well what can I say!
What an absolutely amazing day, amazing kids, amazing team of helpers. I am so overwhelmed by the support and I truly couldn't have done this without my team of fantastic parents and teachers.
Last Saturday we hosted our second annual show with qualifiers for the Royal Windsor Horse Show and County and grass roots qualifiers. With 200 competitors from over 40 schools, it was a busy and successful day.  Chiltern and Thames rider magazine were there reporting on the events so the Akeley Show should feature in their next addition.
We also had great results for our Akeley riders too, with a win and qualification in the county dressage for the team of Martha Aaron, Ellie Binns, Megan Thompson and Connie Adams and an individual qualifier for Martha to the county championships in April; a win in the metre class for the team of Izzy, Ellie, Megan  and Connie, a fourth for our second team of Sophia, Jayne, Ellie and Adam in the dressage and individual placings for Ellie and Sophia too. This really was a whole school event, with fantastic rounds of jumping from Isabelle and Maddison who are at our junior school. They came 4th and 5th respectfully  and have qualified for the grass roots championships next weekend.
A special thank you to Jemma  one of my senior riders who could not compete due to a recent operation, but still came along and wrote for the dressage judge all day.
Miss N Harknett
Teaching Assistant
Equestrian Team Manager
Akeley Wood Senior  School
Published on: 17th November 2016