Akeley Wood Senior School Coachmark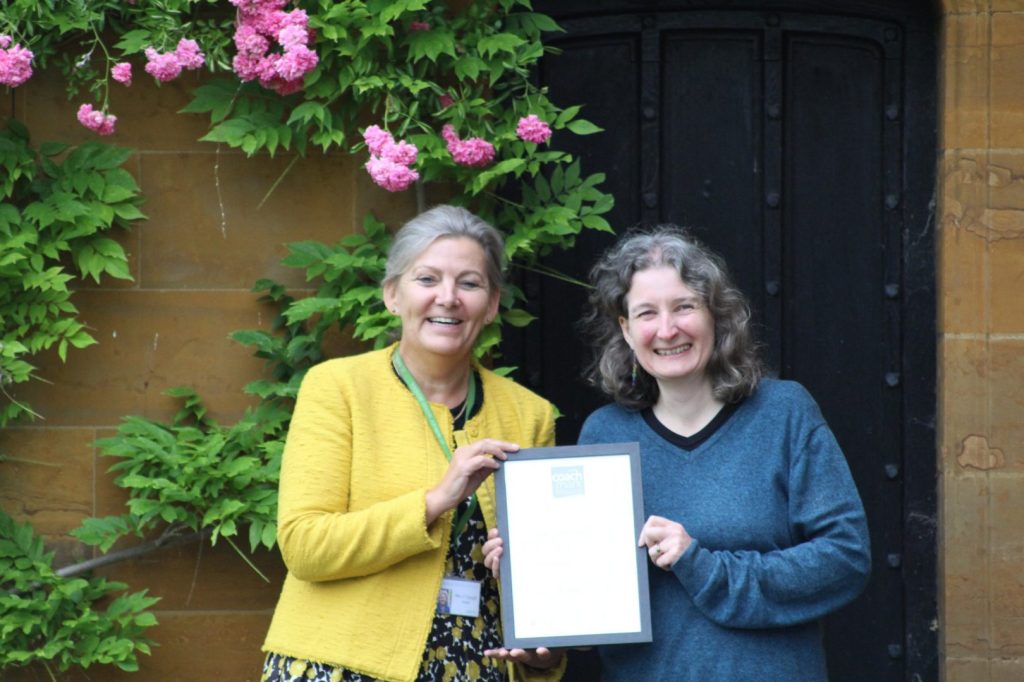 30th June 2017
Akeley Wood School has recently been awarded the Coachmark Silver Award.  This prestigious award recognises the coaching culture, practices and standards being developing and achieved across the whole school community and enables individuals to build resilience and self-confidence.  Beneficial for teaching staff, support staff and pupils, coaching positively affects teaching and learning, with elements used in the classroom and the staff room, to empower individuals to find their own developmental solutions through active listening and questioning.
Mrs Stone, leader of the coaching project, who introduced coaching to the school as a form of personal and professional development said, 'With the expert help of Jackie Beere, OBE and a core team of staff, Akeley Wood School has been working tirelessly to integrate coaching, as a way of being, across the school community.  Staff and students receive regular training in a variety of techniques and ideas which underpin coaching – and parents have the opportunity to attend Life Lectures about elements of coaching for wellbeing and confidence'.
A student who was involved in the staff-student programme said, 'It took me a few months to understand how coaching was helping; I just thought I needed to work harder but I learned that I needed to work in a different way. Once I cracked that, I noticed myself improving.  Coaching has been so helpful, having time to unload and then organise everything in my mind has been invaluable. Afterwards, I feel so motivated'.
Dr Linda Ward
Director of Marketing and Admissions
Akeley Wood School
Published on: 4th July 2017