Akeley Wood Senior School Students entertain the crowds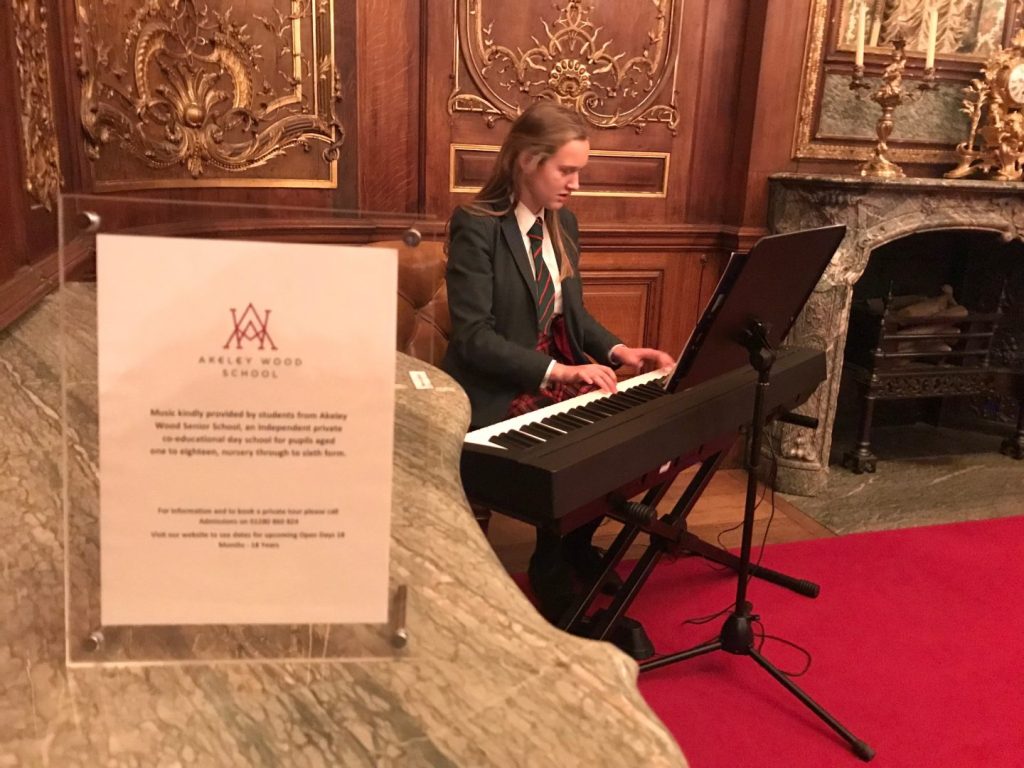 Waddesdon Manor Christmas Fair
On Thursday 16th November, we were delighted to take six of our talented pianists to Waddesdon manor, where they entertained the crowds as part of their annual Christmas Fair celebrations.
The students who  participated were:
Izzy Y13
Charles Y13
Josie Y11
Miranda Y10
Toby Y10
Rory Y8
Performances took place in the Breakfast Room from 11.30am to 5.30pm.
Students performed a mixture of Christmas carols and classics that received a pleasing reception from those that were lucky enough to listen.
We received many compliments and praise from members of the public, commenting on the talent of our students. As did the staff at Waddesdon Manor, proving themselves to be worthy ambassadors for Akeley.
The Waddesdon Manor Christmas Fair was a very successful event to have been part of, many thanks to all the students for their time outside of school.
Mr. Powell
Director of Music
Head of Performing Arts
Published on: 20th November 2017