Akeleys Got Talent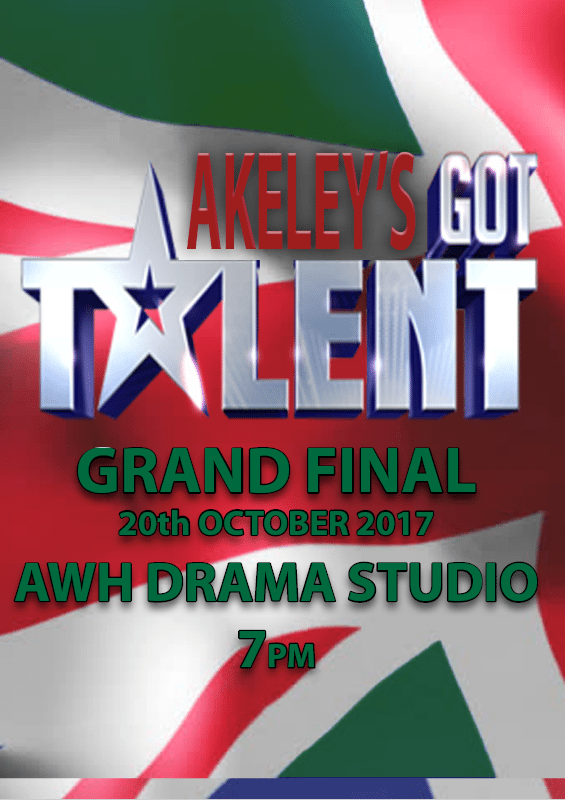 ..from a blindfolded pianist to a drumming duo!
What an incredible way to end the half-term!  The array of acts and performances from pupils at Wicken, Tile House Mansion and Akeley Wood House were truly impressive, and the judges and audience alike faced tough decisions when it came to voting.  However, the winners were as follows:
Wicken Audience Winner: Dusan Novakovic and Joel Edwards (Drumming Duo)
Wicken Judges' Winner: Alfie Newby (Dramatic Monologue)
THM Vocalists Audience Winner: Lia Gorman (Singing and Ukulele)
THM Vocalists Judges' Winner: Abi Clark (Singing and Ukulele)
THM Talent Audience Winner: Holly Ford-Langstaff (Dance)
THM Talent Judges' Winner: Rory Hill (Piano – Blindfolded)
AWH Audience Winner: Steven Reyes (Singer)
AWH Judges' Winner: George Hayden, Archie Spinks, Ian Aburad and Cameron Tait (Yr. 9 Band)
Overall Winner: Felicity Grimes (Singer)
A huge thanks must go to:
Ronni Murray
James Buddrige
Flynn Robinson
who went above and beyond as our Tech Crew for the evening and did a phenomenal job.
Thank you to all staff (and in particular to the Music Department: Mr Powell, Mrs Morgan, Mr Startin and
Published on: 25th October 2017