Junior School – Art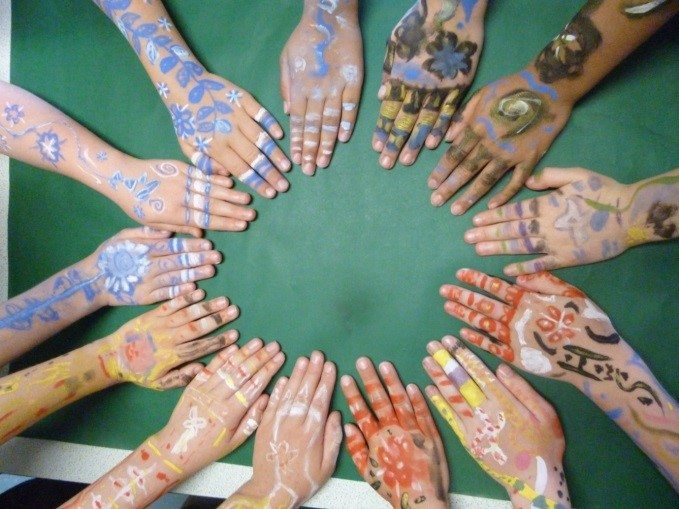 We have had a wonderfully creative term, with two Art Clubs after school meaning more freedom to choose their own media each week.  A selection of Year 5 pupils were invited to the AWSS Art Room for a sculpture workshop. In their lessons Year 5 have been getting involved with painting scenery and making props for their fabulous pirate play.  They have enjoyed creating three dimensional weapons and natural objects to populate the Treasure Island.
Year 4 worked hard at the beautiful pastel still life drawing which can be seen on display near the Dining Room, before using face paints to decorate their arms with beautiful mehndi designs.
Year 3 children have experimented with mixed media to create a vibrant lion's face.  They then modelled three-dimensional African animals which they enjoyed painting with bright patterns.
Year 2 children have been considering texture and have just completed some shiny bas-relief fish from clay.  They also collected rubbings of textured surfaces and collaged them into turtle shapes.
Year 6 have been considering figurative artwork and creating their own versions of self-portraits to show more than what they look like.  Recently we have been learning about the sculpture of Henry Moore and Alberto Giacometti; the latter's work can be seen at Tate Modern throughout the summer, so perhaps you could visit during the holidays.
Mrs Burn
Art Teacher
Akeley Wood Junior School
Published on: 11th July 2017