Music at the Senior School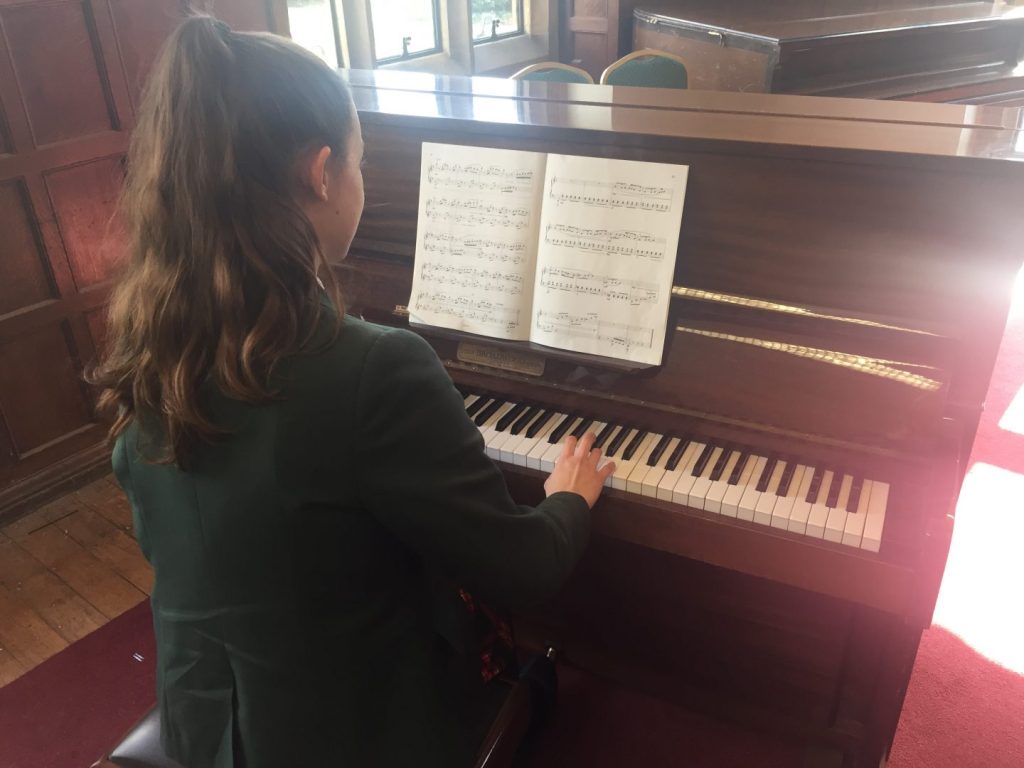 At Key Stage 3, our year 7 students have been studying Programme Music, culminating in a performance of 'In The Hall of the Mountain King' by Edvard Grieg. Year 8 students have been learning about Minimalism and Dance Music, studying pieces such 'Tubular Bells' by Michael Oldfield and 'Around the World' by Daft Punk.
Key Stage 4, year 9 have begun  looking at the GCSE course in much more detail. The tech students have started recording performances in the studio, as well as composing using Logic X. Our traditional music students have completed solo performances and have begun composing using Sibelius software. Our year 10 students have been doing lots of performing and composing, and alongside this, we have finished our unit of work on Popular Music. Year 11 have been busily preparing for their GCSE exams and ensuring that all of their coursework is completed by Easter Break.
For our Key Stage 5 students, examination preparation and coursework completion has been our priority, with year 13 students needing to complete a performance recital and a composition, as well as prepare for their written exams next term.
The extra-curricular life of the music department has also been extremely busy. Our many clubs and ensembles have been rehearsing every week, building on key skills and expanding their musical repertoire. Our big event this term was the school production which took place on February 7, 8 and 9. This year we put on Chicago. The show involved students from all senior school year groups (7-13) and was a resounding success.
On March 9th we took our THM Singers, AWH Vocal Ensemble and AWH choir to the Milton Keynes Music Festival, with each group achieving 3rd place, 2nd place and 2nd place respectively. The term finished with our Annual music competition, to find our most talented musicians at Akeley Wood School. The winners of our music competition will then go on to compete for the Akeley Young Musician, and Akeley Musician of the year.
Music events next term to look forward to are our Prize-winner's Concert where we crown our Akeley Musician of the Year and Young Musician of the Year. This event takes place at the Radcliffe centre in Buckingham. We then finish the year as always with our Akeley WoodFest celebrations which is always a fun-filled evening of food, fun and music.
A big thank you to all of the staff, students and parents for their continued support the music at Akeley.
Published on: 26th March 2018