Bletchley Park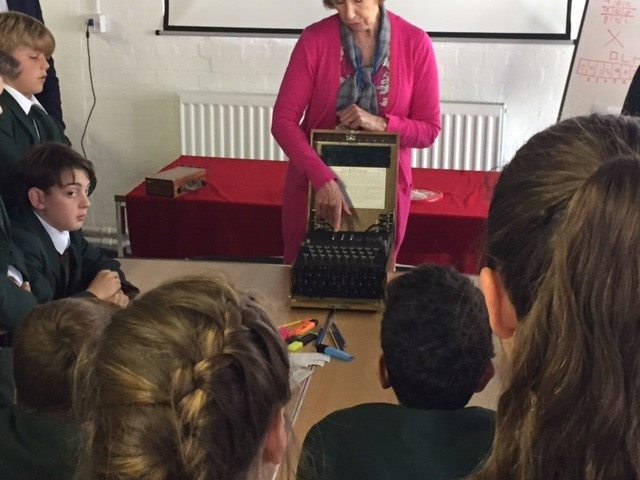 Our Maths Trip to Bletchley Park
On the 18th May we visited Bletchley Park. We learnt a lot about Bletchley Park and its role in World War 2. It was an important place, used to intercept radio signals and codes that were used by the Germans. The most important machine that we saw and learned about was called the 'Enigma Machine' which is a rotor cypher code machine.
We did a code-breaking workshop which taught us about the different codes that were used in the war. We worked with codes like Caesar, Pig Pen, Rail Road and even Morse Code. We had to understand the codes to work out a secret message. This was really fun.
During our trip, we also saw the main mansion where Winston Churchill stayed when he was there. We also saw the work stations and rooms that people who worked at Bletchley Park stayed in.
Overall it was a really great day out. We hope next year's year 7 get to go on the trip too and have a really good day out.
By Oliver Cook & Euan Dixte 7AOG
Published on: 25th May 2017