Business Studies at the Senior School End of Term News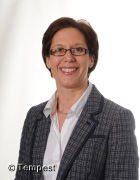 This term the Year 12 Business students have been looking at the HR and Finance functions and how to get the balance right between profitability, productivity and morale in the short and long term. Year 13 have been working towards their final examinations and revision sessions have been coming thick and fast.  10 students had the opportunity to compete with local schools at the University of Buckingham at a Young Enterprise Launch Pad event where they needed to think on their feet to successfully develop and launch a product against the clock. We also welcomed careers guest speakers from the Royal Navy and a Winston Poyton a Director from Capita impressed upon Year 12 the need to develop transferable skills, drive and passion to succeed no matter what your future career aspirations. As a department we have also been focusing on the delivery of GCSE Business at Akeley starting in September and have been developing what we hope you feel is an engaging program of lessons to welcome our Year 10 students.
All Year 12 students were also given the opportunity this term to participate in a mock job selection process including the development of Curriculum Vitae, covering letter and invitation to a mock interview. All participating students attended a 20 minute job interview and received development feedback to help them improve further which will help them in subsequent interviews for University or in their pursuit of employment.
Mrs Kinton
Teacher of Business Studies and ICT
Akeley Wood Senior School
Published on: 7th July 2016