Careers Interviews year 11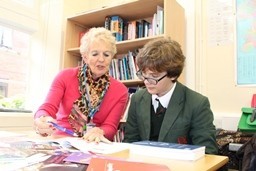 Preview for Year 11's.
Some of our year 11 students have done their psychometric testing with the Preview programme. This week they had their personalised report and 1-2-1 interviews with careers advisers. The reports give them a detailed analysis of their key strengths and highlights various career profiles they could consider. Students also discussed A level subject options making sure that they understand the requirements of each subject.
Students also have access to http://www.mycareersroom.co.uk/ , a careers website and is downloadable as an app. This is an excellent way to investigate various career paths open to them.
Published on: 29th January 2016