Chemistry Olympiad success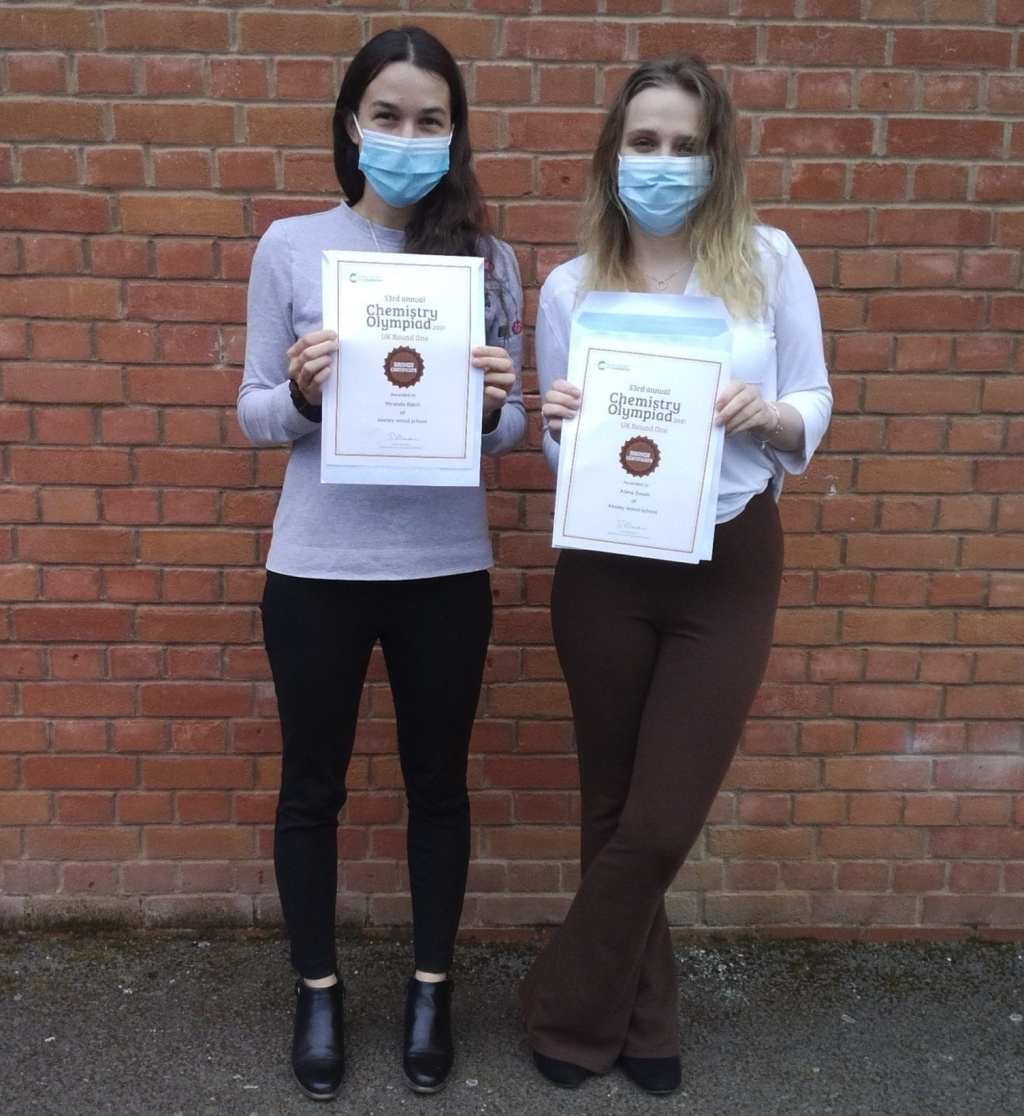 We are delighted to announce that Alana and Miranda have both been awarded the Bronze certificate in the recent Chemistry Olympiad.
Designed to challenge and inspire, the UK Chemistry Olympiad is the leading chemistry competition for students in secondary education across the British Isles. This enriching experience is a unique opportunity for students to push themselves further and excel in the chemistry field.
Budding chemists develop critical problem-solving skills, learn to think more creatively and get a chance to test their knowledge in new, real-world situations.
The girls sat a paper in January which stretches knowledge well beyond the A Level syllabus. They have done so well to achieve their bronze certificates and we are very proud of them both.
Published on: 22nd March 2021