Christmas Hampers for Food Banks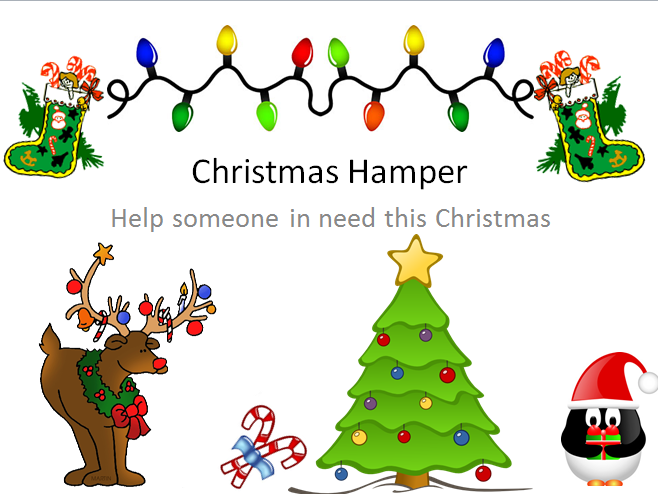 As part of our commitment to the community in relation to the Food Bank, students will be concentrating this term on preparing a Christmas hamper for families, single and elderly people.  Your generous gifts of food and presents would be greatly appreciated, at a time in which more vulnerable people are particularly in need.  Each form group from each year will be asked to make a Christmas hamper by providing food related to Christmas and presents for adults and children alike.
Items should be non-perishable please and could include the following:
Small wrapped gift for a child under 16 years (pending on specifications of hamper), Christmas cake, Christmas pudding, custard or brandy sauce, Christmas novelty crackers, crisps, biscuits, tinned meat, stuffing, gravy or Oxo cubes, sweets, chocolate, tea, coffee, sugar, drinks (fizzy or long life), long life milk, part baked bread, prepaid voucher for fresh meat & groceries.
Collection of Christmas Hampers will be on Friday 9th December and the School will then deliver the hampers to the appropriate centres.  We look forward to receiving your generous gifts for people in need and thank you once again in supporting this valuable appeal.
Mrs Robinson
Languages Teacher
Akeley Wood Senior School
Published on: 17th November 2016