Creative Arts Workshops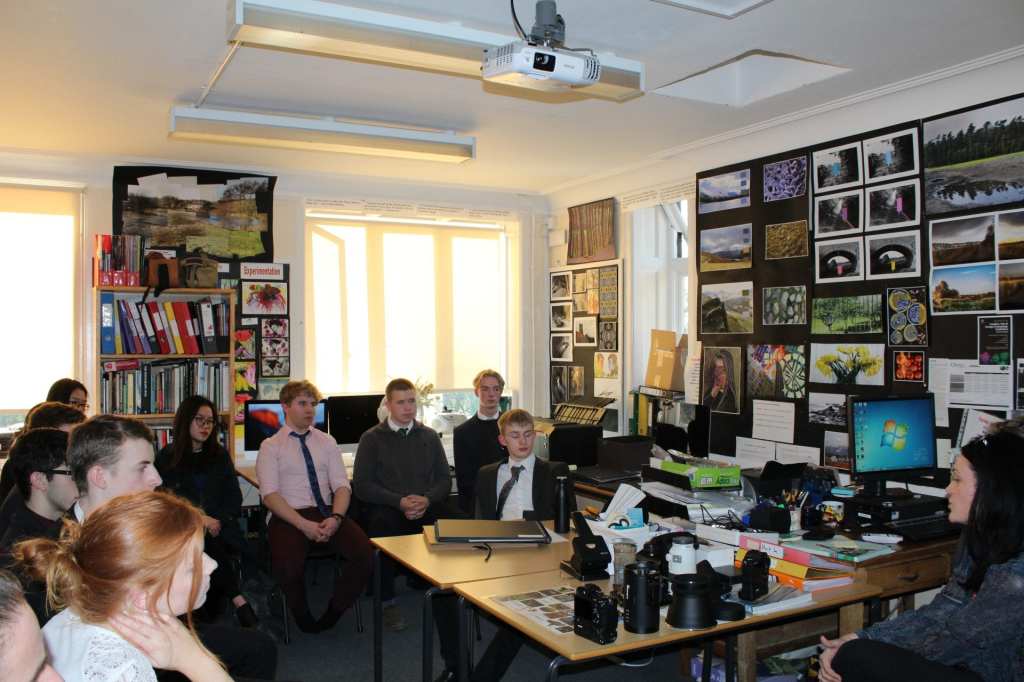 Workshops, Visiting Artists
Over the course of this term, the Creative Arts Department are delighted to host a series of exciting workshops for students to participate in. These workshops provide a fantastic insight into the opportunities on offer within the Creative industries and all outcomes from the workshops can be applied to the students' final projects.
Kate Hopewell-Smith and Brent Kirkwood from Training by Lumiere, luxury lifestyle photographers, were first in the series of talks and workshops. Kate and Brent demonstrated how their work is like 'fine art storytelling', which promises to capture natural emotion and human connection in a stylish and creative way. The photographers craft work that is genuine, beautiful and artistic.
Later in the term, practicing artist Chrissie Borland and Textile Artist, Anne-Marie Cadman, will be delivery workshops to the students. Chrissie Borland has over sixteen years' experience delivering Fine Art teaching and will host a workshop for Year 9 and Year 12 Art students. She is a practicing artist painting under Bryn Hillier and exhibits regularly in the London. Chrissie's current concern is with experimental approaches to the figure, from large scale painting to small scale collage.
Anne-Marie Cadman will be welcomed in to talk to Year 10 and 12 Art & Textile students. Anne-Marie produces textile-based pieces of fabric and paper. Her work is characterised by strong colour, over layered pattern, and a fascination with composition, opaque vs transparent use of colour and contrast of scale.
Students have the ability to widen their experience and knowledge by being taught by these external Practitioners and it is extremely inspiring. The value of working for a sustained amount of time on developing technique and skill is very important and students are lucky to have this opportunity.
Published on: 6th March 2019