Drama at the Senior School End of Term News
Drama and Theatre Studies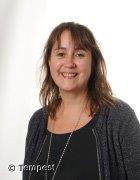 The Summer Term means practical examinations in Drama, and a great deal of rehearsing and behind the scenes work goes into the preparations. The students in every year worked extremely hard and although results won't be seen until August, I was very pleased with what they staged for the visiting examiners and audiences.
The Year 10 GCSE class completed their practical investigation of the play DNA by Dennis Kelly; the Year 11 GCSE class performed 'Five Kinds of Silence' by Sheelagh Stephenson; the Year 12 AS class performed monologues and 'Illyria'  by Bryony Lavery; and the Year 13 A Level students performed their own powerful devised piece on Sex Trafficking.
In addition to all the performance work individual LAMDA Certificates in Performance have also been achieved – with some amazing results. Congratulations particularly go to the following students who gained distinctions:
Max Cawthorne – Grade 8 Gold Medal
Isobel Cowell – Grade 7 Silver Medal
Tom Griffiths – Grade 7 Silver Medal
Felicity Grimes – Grade 6 Bronze Medal
Lana Docking – Grade 6 Bronze Medal
We look forward to the September auditions for next year's school production of Noughts and Crosses – adapted by Dominic Cooke for the RSC and based on the book by Malorie Blackman.
Mrs  Glynn, Head of Drama and Theatre Studies
Published on: 7th July 2016