Dubai Sports Tour 2016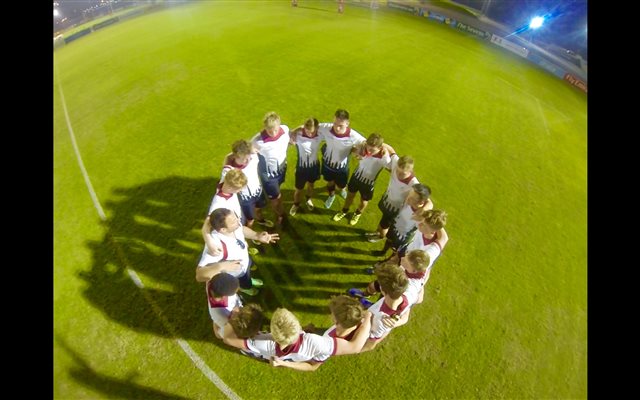 One word Hot! It was one thing playing talented teams with strong players and good team play, but it's a whole other thing attempting to do that in, what I can only describe as, heat hot enough to defrost and cook a frozen pizza, faster than can be seen, by the naked eye.
The heat posed additional problems, as after spending even the briefest of moments outside, you naturally sweat. However, in Dubai, you sweat as you've never sweated before! This was then followed by entering the over air-conditioned bus which left you with icicles all over your body. Apart from this, however, the trip was fantastic. We went to the top of the Burj Khalifa and looked down at the rest of the world. We bartered (or didn't as some people were willing to pay huge prices for fake sunglasses) at the markets and took in an entirely new culture. It was an awe-inspiring experience that won't be easily forgotten. Highlights included the amazing water park and the desert safari. It's an unbelievable part of the world that, I think, we are all missing greatly. Thank you Dubai.
Dom Selvey 10CMA
Well done to the boys for some excellent performances whilst battling the unusual (for us) weather conditions. We won our football matches and had close losses in our rugby. Thank you all for such a fun trip.
Mrs Peedell
Head of Year 10
Head of Girls' PE and Games
Akeley Wood School
To view all the photos from the tour please click HERE
Published on: 4th November 2016