History at the Senior School End of Term News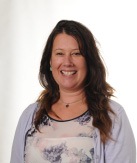 Year 7 pupils have been working on their Black Death projects and we have been impressed by their commitment to developing their independent research skills. They have been making posters and IT presentations all about the epidemic of the Black Death, going into gruesome detail of each stage of the plague, some obscure cures and general causes and consequences. All forms have been incredibly impressive but particular highlights have included Oliver Wrigley (7MDM) for his detailed research, Katie Bishop (7IB) for her textile based poster, Harry Thatcher's incredible art work (7LS) and Ella Bryant (7KLO) for developing the biggest poster to date! We can't wait to see the final presentations!
Keeping the project based theme of Key Stage 3, Year 8 have started their group projects based on the Slave Trade. We have been impressed by their maturity when learning about this traumatic period of History and the way that pupils have approached this extremely sensitive topic. Pupils have covered topics such as abolition, resistance and conditions on a Plantation. Again, the quality of work has been impressive, particularly Will Wright's team (8KS) and their police profiling posters. These will all be presented in the last week of term and we are very excited to see the results!
Year 9 students have, in conjunction with the Philosophy and Religion Department, been investigating significant aspects of the Holocaust. In line with previous years we are having a Holocaust Survivor visit and talk, organised through the Holocaust Educational Trust. It is with added poignancy that this year's speaker, Joanna Millan, is also the grandmother of two of our Year 9 students.  Her testimony will be followed by a question and answer session to enable students to better understand the nature of the Holocaust and to explore its lessons in more depth.
This term Year 10 have worked hard to prepare for their mock examination on the Cold War and their good efforts in this area saw many pupils achieve highly. Pupils have recently started preparing for their Controlled Assessment on the Civil Rights Movement in the USA in the 1950s and 1960s, and as part of this, students will be completing research projects into a number of key Civil Rights events and individuals and evaluating the relative merits of different Civil Rights tactics. Nadia Power and Isabella Cooke have both approached this topic with diligence and have ready started work on their presentation-really good start to controlled assessment learning.
We have seen an incredible amount of revision completed by our four set of Year 11 Historians. Ben Knight has particularly stood out as a constant member of the revision classes we have been offering.
This term our Year 12 Historians have been continuing with their investigation into the reign of Elizabeth I. Over the past few weeks pupils have produced some excellent presentations on different aspects of Elizabeth's foreign policy, produced resources for each other on the impact of the Spanish War and participated in a game of 'Take me Out' to decide who Elizabeth should marry! They have also been diligently and proactively revising to prepare for their mock examinations. Our Year 12 Politics students have completed their AS Levels exams and have started their investigations into American Presidents and culture. They are all on track to earn an Independence Day celebration for their lesson on the 4th of July. On the subject of Independence Day, we were very impressed by the tremendous effort shown by our Politics Ambassadors, Hannah Roberts and George Noble, who ran our mock EU Referendum across all three sites of Akeley Wood School. It was an impressive voter turnout, in line with the national average but, against the national vote all three sites gave an overwhelming vote for 'remain.'
Sarah Jones
Head of History &Politics
Exceptional potential
Published on: 7th July 2016