End of Term Art News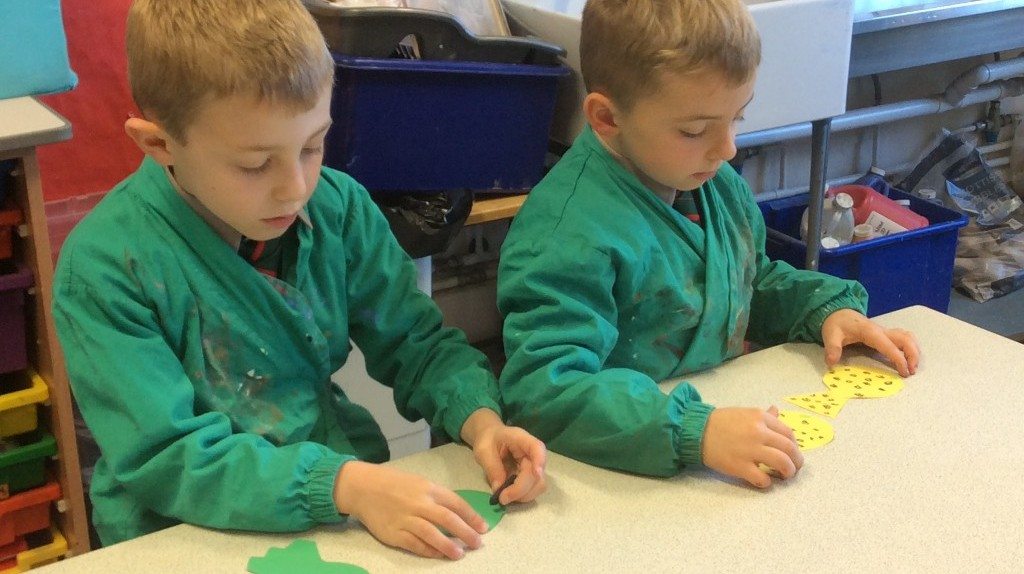 Another busy end of term has arrived, trying to finish off our calendars to bring home for the New Year.   Collage seems to be the main medium this year: De Stijl inspired geometric shape in Y2, seasonal trees in Y1  and atmospheric perspectives of landscapes in Y6.  During the rest of the term, Y6 have been studying Colour Theory and using their imagination to paint creative buildings like the New Zealand artist, Hundertwasser.
Alfie in 6C said: 'Hundertwasser's buildings are really wacky. This is the most fun Art drawing ever.' 
Y3 have created some sombre Modigliani style parent portraits and then used some oil pastels and blown paint to recreate a scream of fun, after Edvard Munch.  Y4 made Victorian style wallpaper designs and watercolours from nature, whilst Y5 have worked hard to produce some complicated leaf prints.
Jacob in 5K said: 'This is hard, but it's the best fun!'
Each child in the school has designed a Christmas card which was sent to the printer.  Over 400 products have been dispatched  and  we are delighted to have raised £552.47.  Well done!
The Art Club has been as popular as ever and they have created Christmas paintings on cardboard or realistic clay robins.  They deserve a special 'Thank You' for collaborating to make the beautiful School e-card.
Mrs Burn
Head of  Art
Akeley Wood Junior School & Nursery
Published on: 18th December 2017