End of Term Forest School News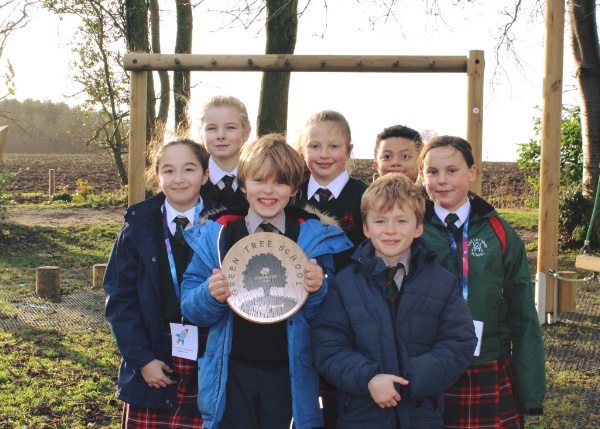 WOW, what a great start of the year. Forest School has been a very busy place this term, we were thrilled to welcome five very special friends. Rose and Daisy, the beautiful Silver Double Laced Barnevelder Bantam and Berry, their beloved cockerel, are enjoying their Akeley Wood home and their weekend residence at the Sandiford's house.  Snowdrop and Pumpkin, the lop – eared rabbits, have also settled well in our friendly school environment and they are now allowed to run freely within the enclosure. All the animals receive lots of cuddles and attention from all the children. The children have been able to experience cleaning and caring for the animals and are all very keen helpers.
In Forest School we have also been very lucky to receive a wonderful storytelling chair. The children are encouraged to make up their stories using natural materials and retell their stories to their friends.
In the New Year children will have access to story bags containing natural materials to help them develop their imagination.
In the weeks leading up to Christmas, children had the opportunity to create Christmas wreaths, Christmas trees and reindeers using materials found in the woodlands.
This term we have started working on 'The Woodland Trust Green Tree Schools Awards'. Different classes had to complete a variety of challenges, which went towards our Bronze, Silver and now Gold Award. In the New Year we will be concentrating in completing larger projects and aim for the prestigious Platinum Award.
Year 5P had a leaf pile competition … which team could create the biggest and tallest pile? Great fun had by all.
Mrs Sandiford
Forest School Leader
Akeley Wood Junior School & Nursery
Published on: 20th December 2017