End Of Term Girls Sport-Junior School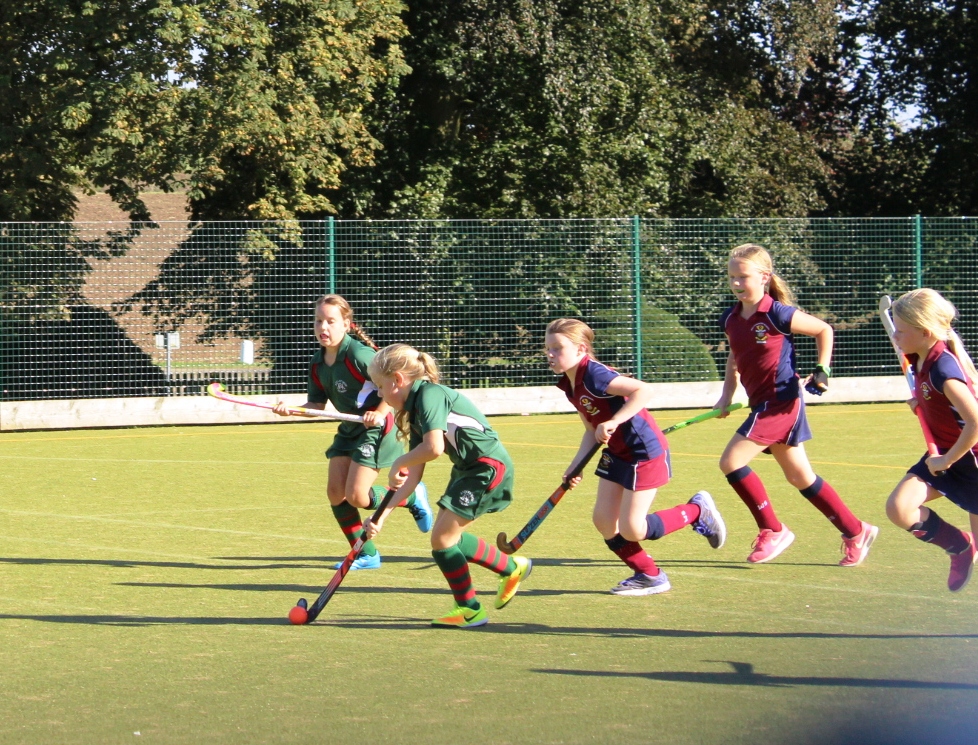 U8s – this term saw the U8 girls being introduced to 7 aside rules and positions. We have focused on instilling the basics of passing, dribbling and moving into space as well as the rules of the game. The girls have had skills afternoons and matches against Swanbourne, Winchester House and The Grove. It has been lovely to see how enthusiastic the girls are towards hockey and this enthusiasm has enabled the girls to really progress this term. Myself and Mrs Burn agree that this is the team to watch out for over the next few years!
U9s – this term saw U9s develop their skills of passing and goal scoring. We have focused on keeping possession and defensive play. The girls have had a mixed bag of results this term winning against Spratton Hall but also had some draws and close results against Ashfold, Winchester House and Swanbourne. They also played in the Bedford Modern Hockey festival where they finished 3rd in their group. Great work this term!
U10s – this term saw U10s focusing on the tactics of the game of hockey. We have started work on body positioning when receiving and passing the ball and moving towards the ball when receiving a pass, in particular, short corners and moving the ball quickly down the wing. The U10 A and B teams have had a mixed bag of results winning against The Grove, MK Prep, Maidwell Hall, Chandlings and Thornton and drawing against Wellingborough. We look forward to developing both of the Year 5 teams during next years hockey term.
U11s – this term saw U11s developing their ability to read and analyse game situations. We have focused on moving the ball up the pitch quickly on a counter attack, positioning on hit outs and goal scoring opportunities. The U11s have had a very successful term with the A team only losing 2 matches. Both teams have played MK prep, Chandlings, Swanbourne, Wellingborough, Maidwell Hall, Quinton House and Winchester House. U11s finished off a successful term playing in the AWJS Hockey Festival held at Akeley Wood Senior School where the A team won the festival and the B team came 3rd. The A team also had a successful afternoon at Cokethorpe Hockey Festival where they finished 3rd and only conceded 2 goals all afternoon!
Miss Kandaros and I have been particularly impressed with the hard work and commitment from all the girls this term from attending morning hockey club to hockey club after school. Well done girls you should be proud of your efforts this term!
A huge thank you also goes to all the parents who come and support the girls week in and week out, come rain or shine, it is much appreciated!
Miss Chapman
Girls' Games
Akeley Wood Junior School
Published on: 16th December 2016