End of Term Netball – Junior School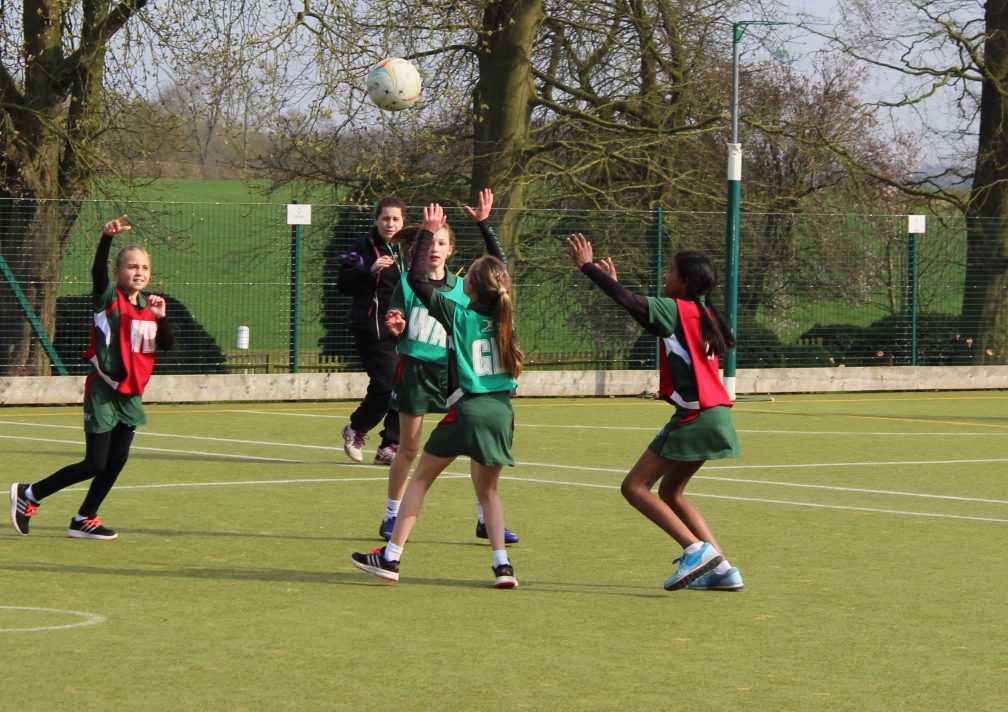 Year 2
This term for the first time ever saw all U7 girls attend their first fixture at Thornton College. The girls participated in a skills afternoon taking part in different activities from passing to shooting. The girls thoroughly enjoyed this experience and we hope that it has given the girls a taste of what is to come over the next few years at Akeley Wood.
Year 3
This term saw the U8 girls being introduced to Hi 5 netball and 7 aside. We have focused on instilling the basics of passing and footwork as well as the rules of the game. The girls have had skills afternoons and matches against Winchester House, Thornton and The Grove. It has been lovely to see how enthusiastic the girls are towards netball and this enthusiasm has enabled the girls to really progress this term. Myself and Mrs Burn have been very impressed with their efforts.
Year 4
This term saw U9s develop their skills of passing and footwork. We have focused on keeping possession and defensive play. Both teams have had a mixed bag of results this term winning against Spratton Hall and Quinton House but also had some close results against Winchester House. They also played in the Bedford Modern Hi 5 netball festival where they finished 5th. Great work this term!
Year 5
This term saw U10s focusing on the tactics of the game of netball. We have started work on body positioning and getting ball side asking for the ball in particular on centre passes and back line passes. Year 5 have had a mixed bag of results playing schools from Bedford Modern, Winchester House, Chandlings, Spratton Hall and Wellingborough. The A team also took part in the U10 tournament at Thornton where they finished 5th. We have focused on a few things this term but really want to push the girls, developing both of the U10 teams further during next years netball term.
Year 6
This term saw the U11s developing their ability to read and analyse game situations. We have focused on different stages of defence and 1st and 2nd phase of keeping possession from centre passes. The U11s have had a very successful term. Both teams have played BM prep, Chandlings, Cokethorpe, Maidwell Hall and MK Prep. The U11s finished off a successful term playing in the Cognita Netball Festival held at Akeley Wood where the A team won the festival and the B team came 5th.
The Year 5 & 6 girls also travelled to the University of Hertfordshire to watch a Netball Superleague match Hertfordshire Mavericks v Celtic Dragons. This was a lovely experience for the girls and we hope they gained a lot out of the trip.
Myself and Miss Kandaros have been particularly impressed with the hard work and commitment from all the girls this term from attending morning netball club, break time shooting practice and netball club after school well done girls you should be proud of your efforts this term!
Miss R Chapman
Girls' Games
Akeley Wood School & Nursery
Published on: 28th March 2017