End of Term News-Art -Junior School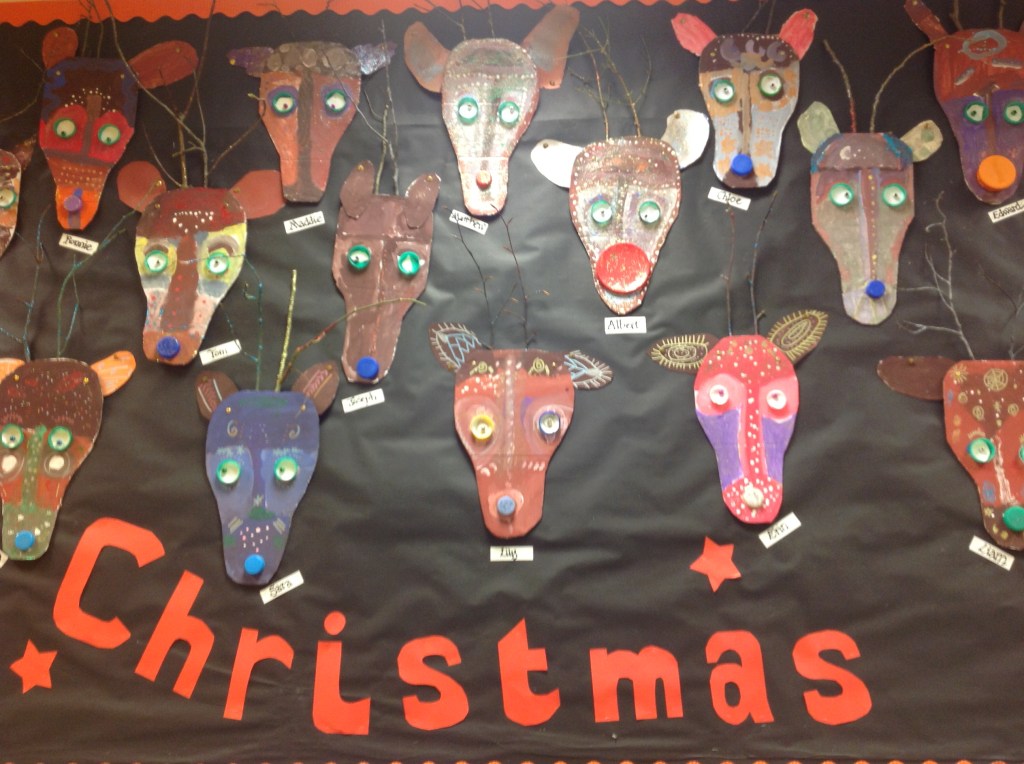 Another busy end of term has arrived, trying to finish off our calendars to bring home for the New Year.  Everybody in the School has made one and collage seems to be the main medium this year: De Stijl inspired geometric shape in Year 2 ; seasonal trees in Year 1  and atmospheric perspectives of landscapes in Year 6.  During the rest of the term, Year 6 have been studying Colour Theory and trying out a variety of painting techniques.  It was the first time many of them had painted with a palette knife using structure gel which added a new dimension to their abstract paintings.  Year 3 have created some luxuriously decorated Tudor Portraits and modelled some sparkly Christmas trees out of clay.  Year 4 made mixed media pictures to show at their Christingle Service and Year 5 have worked hard to produce some complicated leaf prints. Many classes have contributed designs for the Strutt and Parker Christmas card competition, so we are delighted to have raised £70 for a local youth charity.  Well done!
The Art Club has been more popular than ever and they have designed many of the Christmas displays that you see around School.  A special 'Thank You' must go to the talented 4I who collaborated to make the School e-card.
Mrs Burn
Art Co-ordinator
Akeley Wood Junior School
Published on: 16th December 2016