End of Term Nursery News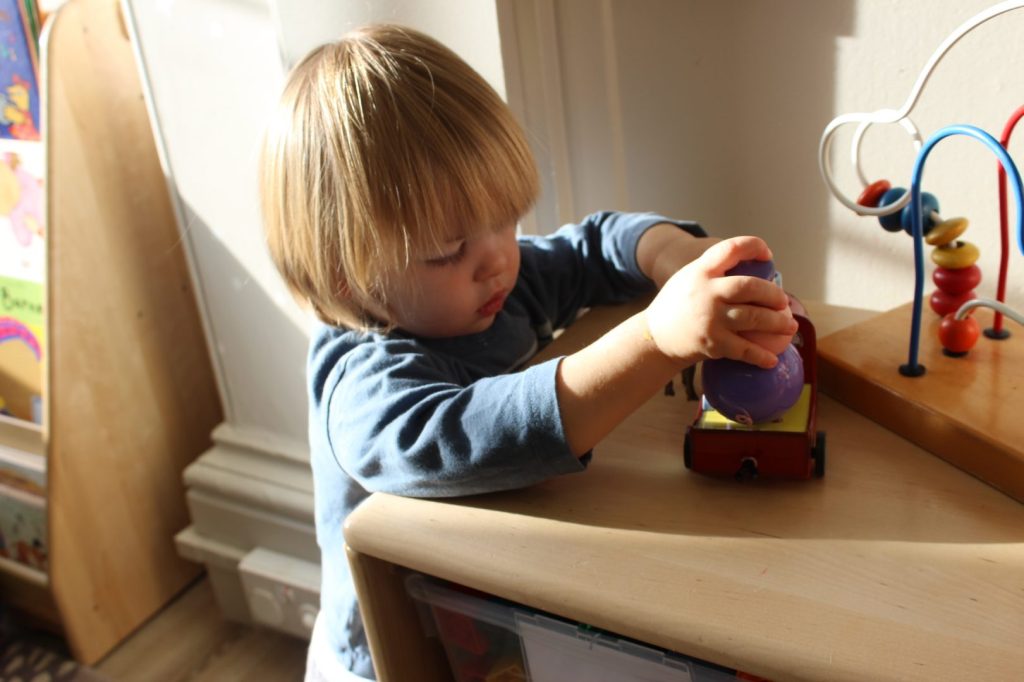 September: September saw the start of the academic year. Butterflies started their new lessons. They loved Dance with Miss Halliday.
Ladybirds 2 explored various ways to paint, using brushes and rollers, favouring big scale painting as a way of developing great teamwork.
Autumn began to close in and Ladybirds took full advantage of this and went looking for conkers, and used them as a tool to paint with.
September saw a new group of Caterpillars exploring Forest School and they even explored the grounds while on a Forest School walk.
October: 
Ladybirds enjoyed exploring the grounds this Autumn by going on many walks, going to feed the fish and trying to find pine cones.
Half term came and Caterpillars made the step to move back into their old/new room. With that came many boxes, which the children enjoyed playing with.
Butterflies celebrated the festival of Diwali. 
They made clay lamps and then ate their lunch by candle light.
Ladybirds 2 enjoyed exploring their mark making tools and also enjoyed chalking the easel. This is great to get those fine motor skills developing.
November:
 In November, Butterflies looked at Thanksgiving and made various Thanksgiving crafts.
The cold weather started to set in and the Caterpillars made sure that they wrapped up warm when they went outside.
Ladybirds 2 enjoyed exploring the magic snow. They were able to fill containers with it and use spades and buckets to scoop it up.
Our new residents moved in at Forest School and the Ladybirds enjoyed going for a walk to see them.
This month all of the rooms were getting very excited for Christmas and Christmas crafts were in full swing. We hope you all enjoy what your children have created for you this year. 
December: The Butterflies and Caterpillars were amazing at their Christmas Performance this year. Well done everyone.
Gingerbread decorating was so much fun in the Nursery. We will continue carrying out lots of Christmas crafts over the next few weeks too.
We are sadly saying Goodbye to Rosanna Zeolla this Christmas, who is off to pursue her ambition of being a SEN Teaching Assistant in a Local School. I wish her the very best in her new position.
I would like to say a big thank you to all of the parents for your constant communication via Tapestry and keeping us updated with your weekend activities. Please continue to update us on your adventures.
We all wish you a Merry Christmas and a Happy New Year.
The Nursery Team
Mrs Hannah Winnett
Nursery Manager
Akeley Wood Junior School & Nursery.
Published on: 18th December 2017