English at the Senior School End of Term News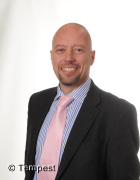 'I say there is no darkness but ignorance' observes the Fool in Twelfth Night. Perhaps the summers were of better quality in the Sixteenth Century, for there seems recently to have been far too much darkness, or at least greyness, for the approach of the Summer holidays. Those lovely, long holidays do, however, offer us an opportunity to take the all too wise Fool at his word and lighten our own darknesses by indulging in some reading. Students are often disinclined to this activity because it appears too much like hard work in a world which offers so much easy apparent gratification via various screens. Yet sitting somewhere comfortable, with something appropriate in a glass at one's elbow, could be seen as quite an appealing form of work – it was certainly my definition of work whilst at university!
Our Year 11 students spent much of the Spring and early Summer reading and re-reading certain books to the point where many will no doubt feel they never want to read them again. Yet those books will now form a part of their consciousness for life. And that is the wonderful thing about reading: it is not just the single most effective way to improve your academic performance, it is also and, dare I say, more importantly an incredible way to develop our sensibilities and our human understanding of the world.
Whilst the GCSE students were busy revising, those horizons of learning and humanity were being explored in some great lessons at Tile House based around literature written in English but drawing on other cultural heritages, whilst Sixth Form students were finding enduring similarities in the issues of power and its abuse explored by writers of poetry, prose and drama across the centuries. All of this is good academic discipline, but it's also good education – in its original, literal meaning of 'leading out' the future adults within our young people. Oh, and it also involves the pure pleasure of some really good stories along the way.
I hope all this encourages our students to sit around and read a book at some point over the Summer. There are lists of suggestions on Firefly – please feel free to use, abuse and make suggestions about these. We also have an idea in the English Department about including parents in the reading culture too next year…perhaps an occasional reading group meeting? In the meantime, let's all enjoy the downtime from school. Read Twelfth Night – or What You Will!
Jonathan Cook MSc BA
Head of English Akeley Wood Senior School
Published on: 7th July 2016