ENGLISH SPEAKING BOARD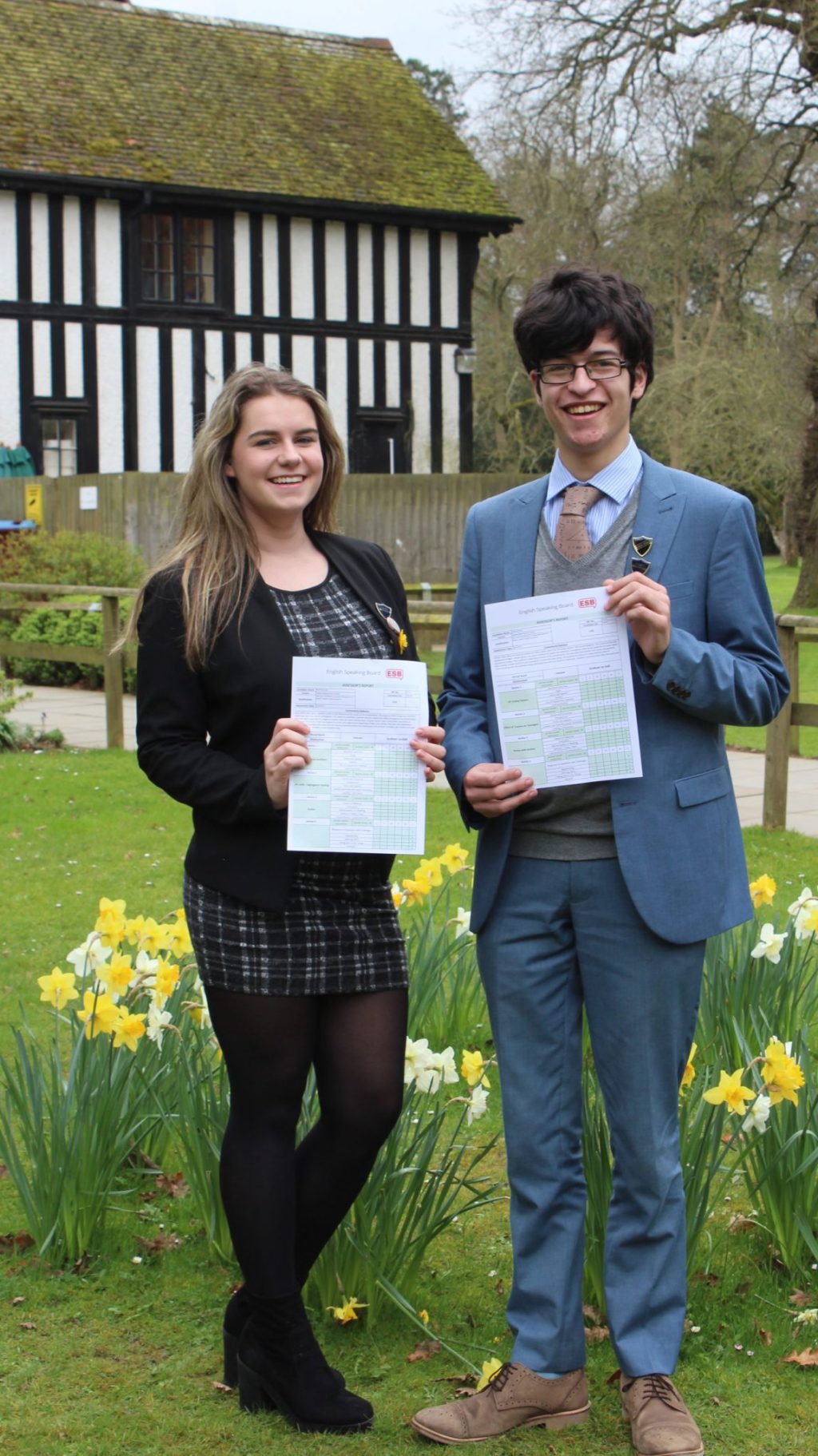 Advanced Certificate in Spoken English
Last half of term, 15 Sixth Form students were examined on their communication and presentation skills, in the English Speaking Board's Advanced Certificate in Spoken English, grade 8 exam. This top qualification tests the students' skills in four key areas: debate, discussion, presentation and reading/recital skills and is a gruelling 3 hours long. The following students took the exam:
David Forrest
Flynn Robinson
Ronni Murray
Bella Festa
Matthew Cannon
James Buddrige
Ruth Norman
Joshua Ponte
Zoe Wylde
Jemima Wilch
Amitesh Nagarkar
Nathan Stroud
Makala Hall
Jake Boydell
Ethan Chance
The examiners were treated to presentations on everything from Cryogenic freezing to Electoral reform, and from Hockey to Abortion; and students analysed and performed literary recommendations from William's I Just Sued the School System to Frost's The Road Not Taken. Debate and discussion topics were also really varied and of excellent depth, revolving around subjects as diverse as football hooliganism, the petition to pardon Snowdon, banning the Indian rupee note and transgender issues for school students.
The school was delighted that all students not only passed, but secured excellent grades: Distinction: 8, Merit Plus: 4, Merit: 2 and Pass Plus: 1: an excellent result for all concerned!
Mrs  Stone
Teacher of English and Professional Tutor
Project Volunteer Sri Lanka Co-ordinator
Akeley Wood School
Published on: 2nd May 2017