Equestrian at Akeley Wood – End of Term News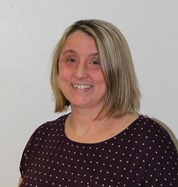 Well what a great year Akeley Wood equestrian teams have had.
Here are some of the highlights;
Way back in August we competed at The all England show ground at Hickstead National championships where our senior team were placed 2nd.
November we qualified for the county championships dressage finals.
April we competed at the County dressage finals and came 5th.
May, we qualified for the NSEA national championship show jumping finals which will be held this October
June, we won and qualified for the NSEA national championship dressage finals.
In addition to this the girls have been training hard in their enrichment programme time on a Friday afternoon, with the professional help of Pauline Ricketts accredited British show jumping trainer and Rebecca Drane British dressage accredited trainer and former Akeley pupil.
This week's final training session will be with Russell Guire and his biomechanics session, in which he records and analysis the riders balance, position and posture. They are able to watch themselves on the large TV monitor in slow motion to gain a better understanding of how they can adjust and improve themselves.
Miss Harknett –  Equestrain Team Leader Akeley Wood School
Published on: 7th July 2016