Folk in the Dome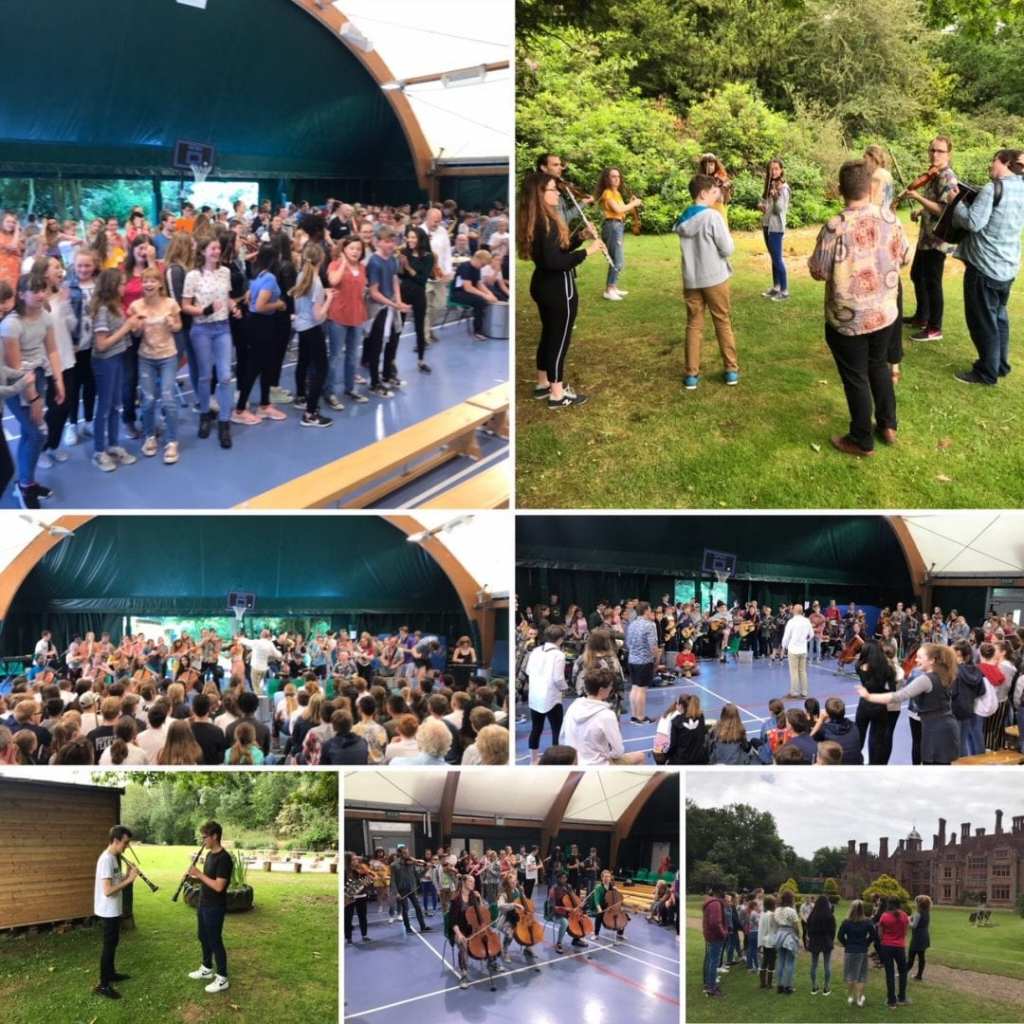 On Thursday 14th June Tile House Mansion dome was transformed into a mini folk festival, all thanks to the Joe Broughton Folk Ensemble, a 50 piece orchestra from the Royal Birmingham Conservatoire, specialising in folk music.
Students took part in a morning workshop, where they played or sang with the ensemble culminating in a performance piece.
We were then treated to an afternoon concert by the ensemble where parents were invited to watch what was not only an amazing performance from the folk band, but also a fantastic performance from our Akeley Students.
It was a day filled with fun, making music and such a valuable experience for our students to get to play with such a talented ensemble.
Published on: 7th August 2018