Folk in the Dome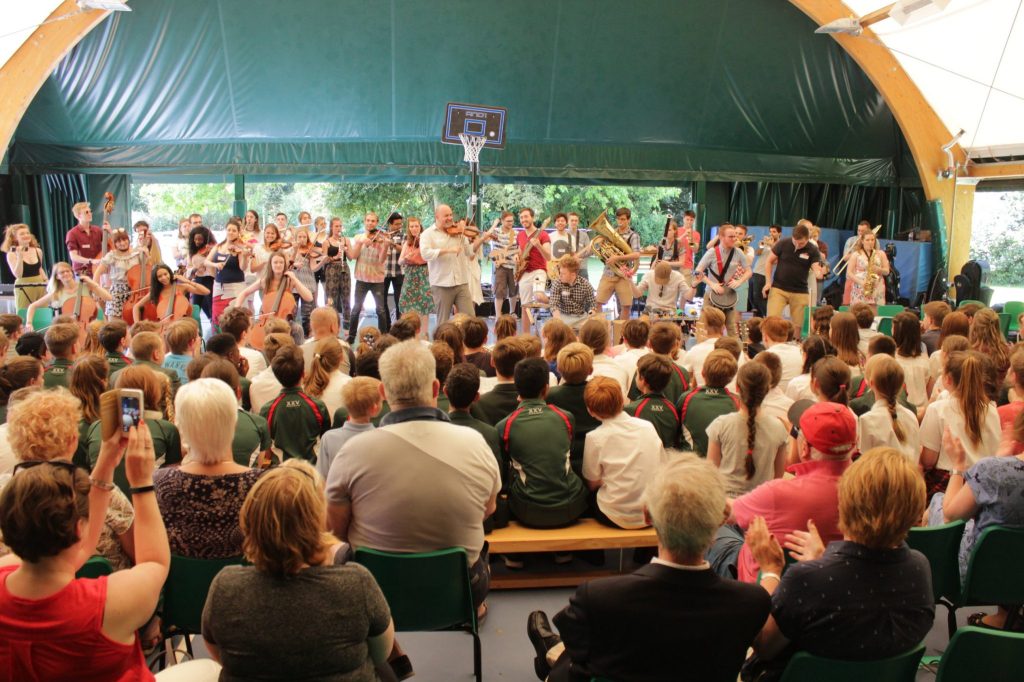 Violins Flutes Bassoons Tubas
On Friday May 26th, our gifted and talented musicians were treated to a day of folk music making.
The Joe Broughton Folk ensemble visited Akeley Wood School and wowed both staff and students with their 50-member ensemble, ranging from violins and flutes all the way to bassoons and tubas. Apart from being an incredible show for the audience, the ensemble has become something of a training ground for the young folk generation, many of the stars of the folk scene today having been members. We were so excited to welcome the Folk Ensemble to Akeley Wood to work with pupils from Year 5 through to our A-level students.
Our students spent the morning taking part in two workshops led by the ensemble. In the afternoon, we were then treated to a performance from the ensemble. The students joined the folk ensemble for the finale item of this concert.
It was most definitely a very exciting and inspirational day for all involved.
Mr Powell
Director of Music
Head of Performing Arts
Akeley Wood Senior School
Published on: 7th June 2017