Geography at the Senior School End of Term News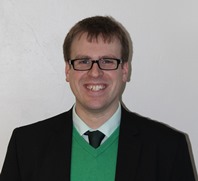 For Geography teachers in the last few weeks of wonderful British summer time weather, we have perhaps grown slightly weary of the 'why is it still raining?' question, and indeed the 'It's your fault it's raining' accusation, possibly because Year 8 have been studying Weather & Climate. We did however manage to avoid the worst of it and fit in several very enjoyable and successful field trips, including two Year 7 residential visit to Cornwall, where students admired spectacular coastal landforms and processes, explored rainforest and Mediterranean ecosystems at the Eden Project, and had lots of fun playing beach games, surfing and coast-steering.
Yar 9 enjoyed a gloriously sunny day out in Birmingham studying urban regeneration in the CBD, and have spent this last half term producing substantial group fieldwork projects, with some very impressive results.
Equally impressive and worth a mention has been the effort of our Year 10 students this term in working on their fieldwork controlled assessment, with all working hard to complete a piece worth 25% of their GCSE.
Meanwhile Years 11, 12 and 13 have of course all had to face the trials and tribulations of public examinations this term, and I would like to take this opportunity to praise those who worked so incredibly hard to prepare; thank them for all their efforts and contributions in Geography this year; and wish everyone the very best of luck for results days in the summer!
"Finally, the Geography department bids a very fond farewell this term to Miss Manby, who leaves us to move to pastures new. She is a fantastic teacher who has always been willing to go the extra mile for students under her care, not only in the Geography classroom but also through organising trips, running clubs, supporting events, trekking on many a D of E expedition and of course in her previous role as Head of Year. We shall miss her as an amazing colleague and friend, and wish her the very best of luck as she begins exciting new adventures."
Mr Sam Medd
Head of Geography
Akeley Wood Senior School
Published on: 7th July 2016