Junior School – Girls' Sports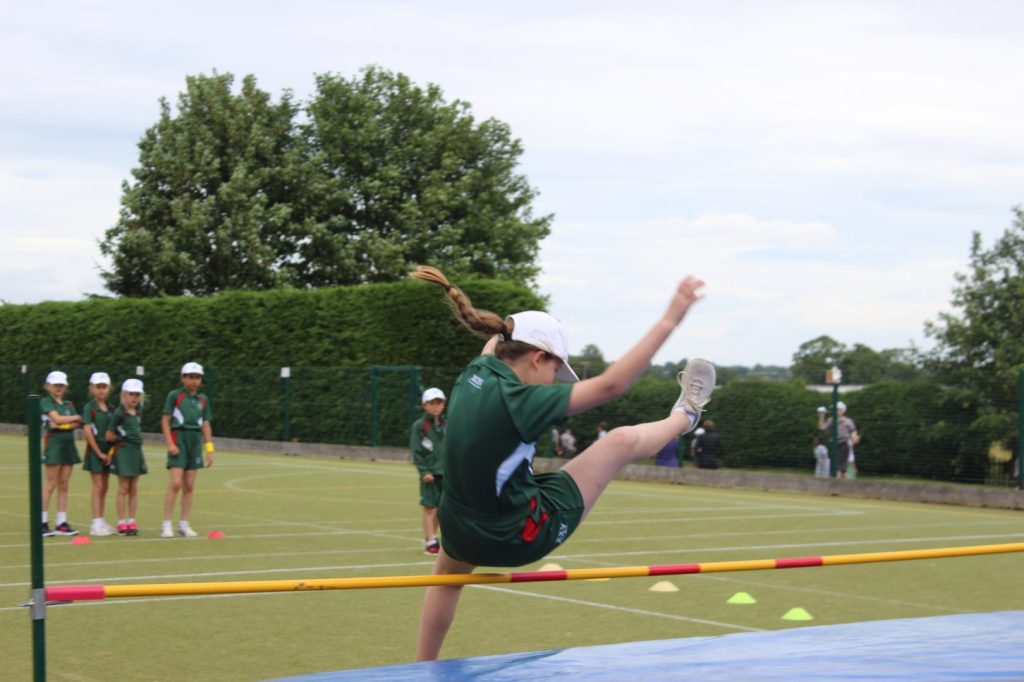 The Summer term has seen the girls participate in numerous fixtures from the U8s to the U11s, as well as battling rain, hail, a heat wave, sleet and snow weather conditions!
This term saw the U8 teams develop their knowledge and understanding of the rules of a rounders game. We have focused on instilling the basics of striking and fielding and also working as a team. The girls have played matches against The Grove, Winchester House and Swanbourne. All the U8 girls have represented the school this summer term and some girls have even played in U9 fixtures. I look forward to developing this year group in September!
The U9s had fixtures against Ashfold, Swanbourne, Winchester House and Maidwell. The girls started to really get to grips of the rules and tactics and using them in game situations. We have focused on the importance of moving the ball quickly from backstop to second base and throwing and catching over longer distances. All U9 girls have developed their understanding of each position and their role within the team. Overall a good year with some good results, great work!
This term saw the U10 teams focus on both striking and fielding elements within rounders. We have started to work on positioning and moving to the ball quickly as a team when fielding. We have looked at improving throwing and catching over different distances as well as accuracy. The U8s have had fixtures against The Grove, Spratton Hall, Swanbourne, Bedford Modern and MK Prep. All the girls have worked well this term and I look forward to progressing these teams next year. Well done!
The U11 teams developed their ability to read and analyse game situations. The girls have played fixtures against Winchester House, BM Prep, MK Prep and Maidwell. The girls also played in the MK Prep tournament where the A team came 4th and B team came 6th. All the girls have worked incredibly hard this term, well done!
I would like to thank all the parents for their continued support over the past year. It really has been appreciated by myself and Miss Kandaros for having so much support on the side lines come rain or shine!
Finally I would also like to wish all the year 6 girls good luck with their new adventures moving onto their new school in September. I hope they continue to enjoy, participate and represent their school in sport like they have done here at Wicken.
I hope you all have a lovely summer and bring on the hockey season!
Miss  R Chapman
Girls' Games and PE Teacher
Akeley Wood Junior School & Nursery
Published on: 5th July 2017