Golf on the Astro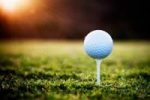 Monday saw Golf on the Astro with Richard Cartwright coming in from Whittlebury Golf Club. He spent 3 hours having fun with Years 1,2,3 & 4 allowing them all an insight to Tri-Golf. All pupils had plenty of fun and were allowed some time to have a go with Putting. 
Richard thank
ed
me by e-mail in the afternoon as he had really enjoyed his time here at Akeley. Hopefully as we create the link between school and club we will see more of Richard from Whittlebury around coaching sessions to different ages.
Thanks to all the staff who helped as it was a busy morning as it was school photos.  
Mr Lemon
Director Of Sport
Published on: 21st September 2016