Outgoing Head Boy Interview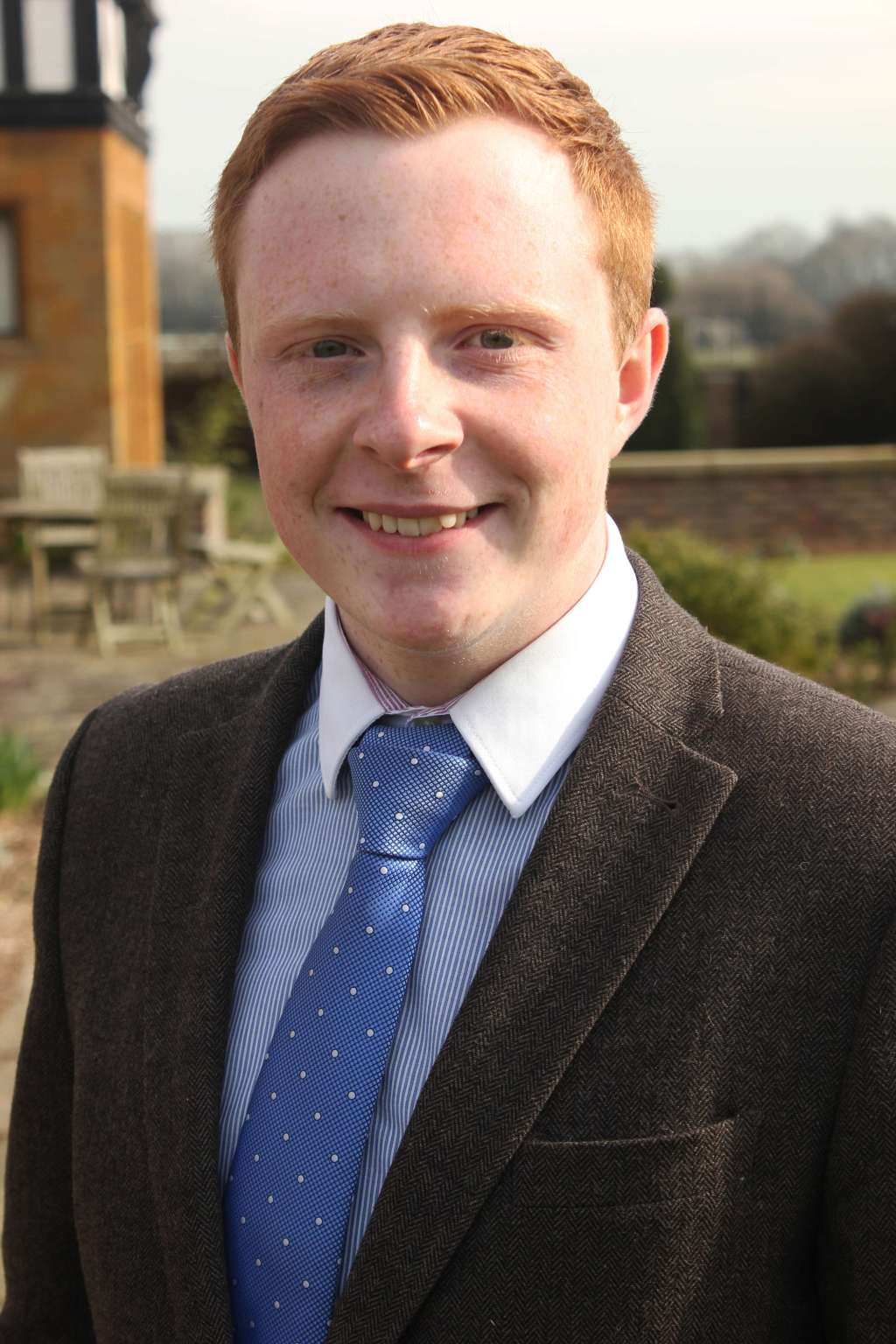 Robert Duncombe, School Council Leader, Photography Ambassador
What Subjects Have You Studied At A-Level?
For A-Level I studied Photography, Media, Design Technology & Theatre Studies.
What Made You Chose Your Chosen Subjects?
I have always been a creative and hands on person and I really enjoy the creative arts. I have carried on both Design Technology and Media Studies from GCSE, but for my huge passion in both photography and theatre, I couldn't resist not taking them at A-Level!
What Are Your Strengths?
I feel one of my strengths is being able to speak publicly and being able to be a leader. I am really organized and feel I can manage groups of people working well as a team.
What Year Did You Join Akeley Wood?
I started Akeley for my Secondary school life in year 7, back in 2009.
What Are Your Hobbies and Passions?
I really enjoy photography and taking images both for clients and for my own entertainment. I have had the privilege to expand my knowledge and passion creating much publicity material for Akeley. I also enjoy the world of theatre and love to grab every opportunity I have to watch professional shows or get involved where I can. I have thoroughly enjoyed being a part of the school productions over the last 4 years, and they will be missed. Nonetheless, I will carry on being involved with the theatre world outside of school.
Where Do You See Yourself In The Future?
After my departure at Akeley I aim to expand and develop my photography skills into a career. I also have the ambition of working in the world of professional and possibly west-end theatre.
What Are Your Likes and Dislikes?
I like technology, and anything Apple!  My favorite foods are Crème Brulee and anything Chicken, but my dislikes have to be mushrooms and Tomato Ketchup!
What Have You Enjoyed The Most About Akeley Wood School?
I really enjoy the family atmosphere which Akeley has.  Everyone is really supportive and helpful both in the classroom and outside in encouraging extra curricular.  I have really enjoyed being part of the many trips they offer to Barcelona, France and Sri Lanka.  I have also enjoyed the being a part of the annual school musical.
What Has Been Your Best Experience At Akeley Wood?
Once of my best experiences from Akeley Wood School was the Project Volunteer Sri Lanka trip. To visit Sri Lanka and see the destruction, which has been cause by the Tsunami which hit in 2004, was eye opening.  It is such a thrill and an achievement to know I have now helped to develop and rebuild many lives in Sri Lanka.   Another experience I have enjoyed is my role as Head Boy. It has been a privilege to work with the Year 13 students in  2016 to make our final year at Akeley an exciting and enjoyable one.  But it has also been a pleasure representing Akeley and developing my qualities as an individual.
What Would You Say To Anybody Joining Akeley Wood?
To anybody joining Akeley Wood, there is one important thing – don't be afraid. Don't be afraid to make new friends, try new things, get involved with as much as you can and have new life experiences. Akeley Wood offers a large amount of subjects, trips and positions in the school, so get involved! Although what seems a hard work when you start, keeping on-top of work is important, eventually it will all pay off and summer breaks are always something to look forward to. Its not always about being the best in the school, but it is important that you achieve your best and find who you are as an individual, becoming the best that YOU can.
What Do You Feel You Have Gained From Being At Akeley Wood School, and Through Your Position as a Head Of School?
My skills have developed through being Head Boy at Akeley Wood School. My organization skills have improved and I feel I have learnt to manage my time much more efficiently than I did before.
Published on: 7th July 2016