Senior School – Science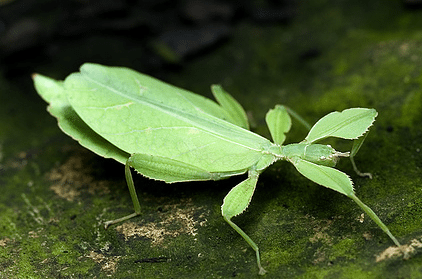 Leaf insects at "The Big Bang"- Is it Picket?
Year 10 students enjoy a lesson exploring the relationship between pressure, temperature and volume.
Palisade Cell cake by
George Letts.
It has been another busy year in the Akeley Wood Science department! Year 7 and 8 led the way with a successful first visit to the Salters Chemistry Festival; the team participated in a day of Forensics activities and came a creditable 3rd place in a field of 14, against stiff opposition.
In Science Week, Year 10 took a trip to "The Big Bang Fair" in Birmingham; they enjoyed a stage show showcasing experiments which most definitely "Should Not Be Tried At Home" and also toured the exhibition, participating in hands-on activities, and chatting to scientists, engineers and mathematicians about current research and future career paths. Whilst Year 10 were away at the Big Bang Fair, other groups from AWH enjoyed a visit from a mobile planetarium, and enjoyed learning about the formation of the Universe and our solar system. Also, as part of our Science Week celebrations, all pupils at AWH heard a talk on training rhesus macaques to use touch screen computers; Stewart Mason from the Institute of Psychology, at Oxford University, spoke about animal husbandry and training methods, and Dr Zakaria Ouhaz spoke about his neuroscience research. Several students were extremely engaged by the talk, the visitors kindly stayed to talk to this smaller group and to show samples they had brought with them. Following on from this event, in collaboration with the English department, Akeley Wood Debating Society took part in "The Big Animal Research Debate" debating the motion 'This House would ban all forms of animal research'. Debates took place at AWH and at THM and our results were added to the national picture.
In collaboration with the Mathematics department, Year 10 participated in workshops led by researchers from Oxford University exploring the mathematics of epidemiology; pupils were introduced to the mathematics of the spread of disease and the implications this has for containing epidemics and pandemics. This introduced pupils to some new concepts, and pupils came up with some excellent ideas.
Year 12 Chemistry students enjoyed a visit to the Department of Chemistry, at Oxford University, where they had the opportunity to use research laboratories to synthesise organic molecules and to use spectroscopy equipment to analyse these compounds to test for purity, and see how successful they had been in their synthesis. This is a great day out which gives students a taste of the sort of facilities and expectations associated with a University science course, and I am sure the visit will have inspired several
students in this direction. Also inspiring was a year 12 Biology trip to visit Former Akeley Wood pupil Bradley Roberts in his laboratory in Oxford. Bradley is back in England doing his DPhil after completing his degree in the United States. Students had the opportunity to speak to Bradley about his research and career path and to look around the department. Bradley expertly discussed how his team is researching methods in which Parkinson's disease will able to be treated in the future.
Mrs Koshal watches
"Cannon Fire"
From a safe distance
at Wicken Park!
Mrs Koshal and Dr Mitchell took Senior School Science to Wicken Park last term, where despite the weather being against us, we showed the students a number of aspects of Senior School Science activities. Some pupils particularly enjoyed setting things on fire, but for some the highlight was inflating a pair of lungs! Two lucky students stayed behind to watch the lungs being dissect, which Mrs Koshal did not enjoy!
At the time of writing there is still more to come: Year 12 Chemistry students will be able to get hands on experience of spectroscopy when "Spectroscopy on a Suitcase" visits the department at AWH, and the term is set to end with a bang at Wicken Park, as Year 3 and 4 will enjoy a visit from "Science Rocks!" The O'Shea twins are British Council STEM ambassadors, and despite still being in sixth form themselves they tour schools with their show and produce GCSE revision videos. You can find them at http://sciencerocksuk.co.uk/ Megan and Elizabeth O'Shea are winners of the SE England Young Scientist of the Year, and we look forward to welcoming them to Akeley Wood School!
To keep you going until next year, try to identify the mystery photographs
Dr Haworth
Head of Science
Akekley Wood Senior School
Published on: 4th July 2017