History & Politics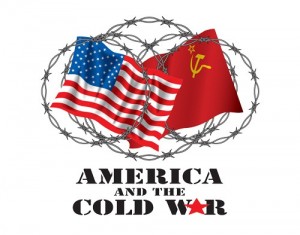 This Spring Term has seen an incredible amount of effort and commitment from our History and Politics students. Our Year 7 Historians have been investigating the challenge of being a Medieval Monarch. The account of King Henry and the murder of Thomas Becket gripped their attention and it has been great to see their team-work skills developing with their King John evidence investigation. Our Year 8 Historians are immersed in evidence of what life was like in Seventeenth Century England, learning about topics such as the Great Fire of London. We have been very impressed by their creativity, for instance when creating their own Horrible History "plague" songs. Our Year 9 students have focused superbly on their Atomic Bomb depth study. We've been impressed by their mature grasp of this critical turning-point in History. This historical event is picked up in our new AQA GCSE study of the Cold War and Superpowers which we are excited to be starting with them as they move into Year 10.
At GCSE level our Year 10 Historians have been investigating how the Cold War developed over time. Reagan's label of the USSR as an 'evil empire' has produced a lot of high level thinking and challenged them to consider how much of our impression of current powerful leaders is shaped by propaganda. Our Year 11 Historians are putting a phenomenal amount of effort into their Controlled Assessment, with a significant number of them utilising the lunch-time and after-school support on offer. As Martin Luther King said "The ultimate measure of a man is not where he stands in moments of comfort and convenience, but where he stands at times of challenge and controversy." In this challenging time of revision and final exams we look forward to the most positive outcome for our Year 11 Historians.
Similarly, at A Level our Politics students are facing their revision and exam period with an impressive commitment to achieving their full potential. Our AS Level Politics trip to Parliament and the Supreme Court created many positive and memorable moments and the progress of Donald Trump in the US Presidential race has generated a ferocious amount of discussion at A2 level. Our Year 12 Historians have spent the term researching the many changes and challenges of Tudor religion. They have had the opportunity to research and deliver presentations on the Catholic plots against Elizabeth I, have taken on and acted out the role of Elizabeth's archbishops in a 'hot-set' activity and put their new found knowledge to the test in a series of essays and knowledge quizzes.
Our A2 Historians are highly commended for their diligent and determined approach to achieve their full potential. Many have been at Akeley for many years but all have made a fantastically positive impact on us in the Department. As they reach this turning-point in their lives I would impress upon them the words of Nelson Mandela 'Education is the most powerful weapon which you can use to change the world.' We wish them the very best for these final exams and look forward to hearing about their future successes.
Sarah Jones Head of History and Politics
Published on: 24th March 2016