ICT at the Senior School End of Summer Term News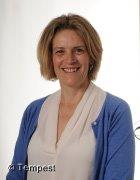 This year has been one of great change for the ICT Department at Akeley Wood as we have started to adapt our curriculum to meet the guidelines of the Government's requirement for Computer Science. At Key Stage 3 this has involved integrating such things as Raspberry Pii; 3D printing and developing computer games into our curriculum which has been met with great enthusiasm.
The ICT suite at THM has at times resembled a child's playroom.  Year 8 students have been constructing Lego scenes and slowly, frame by frame they have been creating short stop frame animation videos. Hundreds of photos later pupils needed to consider the timings; add in sounds and background music.
Besides learning how to use certain functions in Microsoft Excel, the Year 7 students have been finding a comfortable spot and reading their favourite super hero / Beano comics.  All this in order to be able to create their own short comic story by manipulating images, perhaps even making themselves the hero or villain.
The year 9 students have been looking at website design. Each student has chosen a topic of interest and created a site including elements of e-commerce, PayPal functionality, scrolling photo galleries, interactive Google maps and much more. Who knows, perhaps George's Wicked windows or Caitlin's Rose Bakery may one day become a reality. "
Year 10 and 11 groups have been working hard on their controlled assessment tasks of setting up an animal shelter and working out marketing and finance tasks.  We wish year 11 well with their final GCSE grade and hope they all achieve what they deserve.
Year 13 have completed projects whereby they had to solve a problem for a business.  This has meant huge database; spreadsheet and web design solutions ranging from a local pub to part of BT.  A massive amount of paperwork to go with it but all met the deadline and again we wish them success in the next stage of their education.
At Key Stage 5 we have welcomed Hisham and Harin, lecturers at Buckingham University to teach Year 12.  Their excellent work will be taken over by Mr Thorpe and Mrs Woodruff year who will guide the current Year 12 through to Year 13 as well as introducing the Computer Science GCSE in Year 10 and a new cohort in Year 12.  Exciting times ahead!
Mrs Catherine Featherstone
Head of ICT
Akeley Wood School
Published on: 7th July 2016