Independent Schools Art and Design Association Conference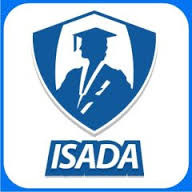 During the weekend of the 11th– 13th November I attended a conference at St Helen and St Katherine's in Abingdon, where a series of lectures, workshops and exhibitions were given for Art and Design Teachers in Independent Schools.  There were several talks from eminent contemporary artists and art critics, informing us of their careers, art works, and exhibitions. Workshops were available to attend and to indulge our passions. Visits to all the galleries and museums in Oxford were also organised, to provide us with information for trips, which we, at Akeley Wood School , already arrange for our classes on a regular basis.
The opportunity to see and talk to fellow professionals, in such glorious surroundings, was invaluable.
Mrs Sexton
Art Teacher
Akeley Wood Senior School
Published on: 15th November 2016