Joanna Millan "living through the Holocaust"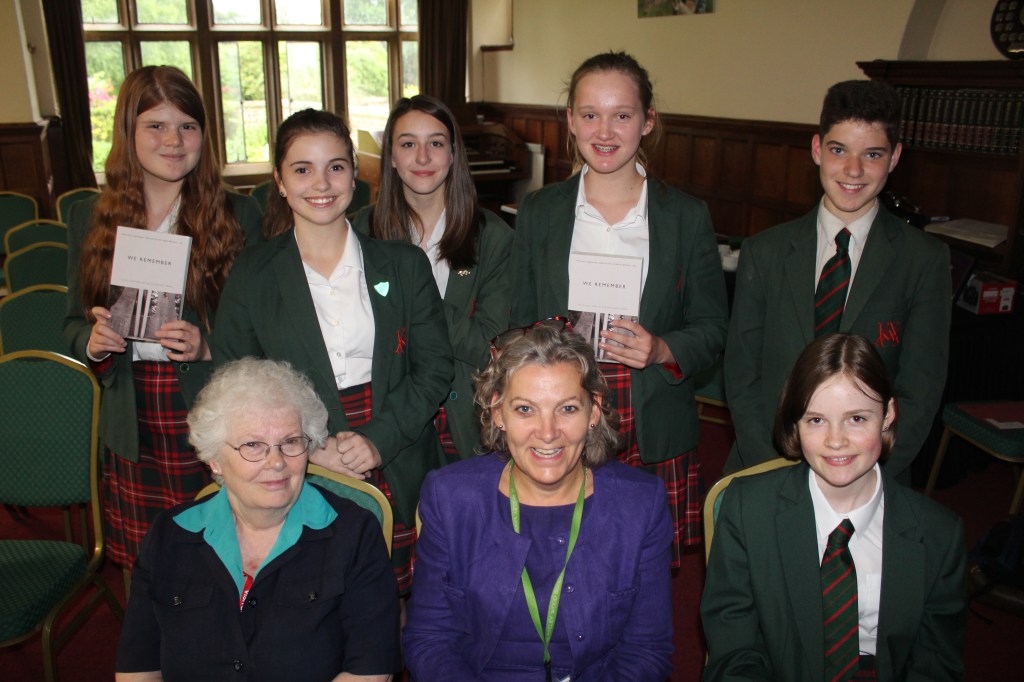 Holocaust  Survivor Talk to Year 9
By Felicity Grimes 9LT
On Tuesday 28th of June, Joanna Millan (formerly Bela Rosenthal) came to speak to all in Year 9 about her experience as a child living through the Holocaust. She spoke of how she lived in Berlin as a baby with her Mother and Father but, after she was snatched from her Kindergarten at the age of 3, her and her Mother were piled onto a train, and sent to the Theresienstadt ghetto (a concentration camp in then German occupied Czechoslovakia.) She had nothing but the clothes she stood in and was given a new numerical identity which was all that distinguished her from the other 5000 prisoners in the camp.
After being liberated from Theresienstadt, with 5 other orphans, she was adopted by English parents and has since lived her life with an English name Joanna has dedicated her life to reuniting with formerly lost family, and educating young people on the Holocaust and its effects, she said that she 'did not feel that to educate was a duty, but more of an obligation.'   Joanna shared a book called "We Remember" which is a book of extracts of the lives of child survivors of the Holocaust, which she signed for many of us as well as answering many questions from our year group.
We all really enjoyed the talk and it has had a profound and inspirational impact on our mindset on modern society and its approach to equality and conflict.
Published on: 30th June 2016