Junior School – Drama News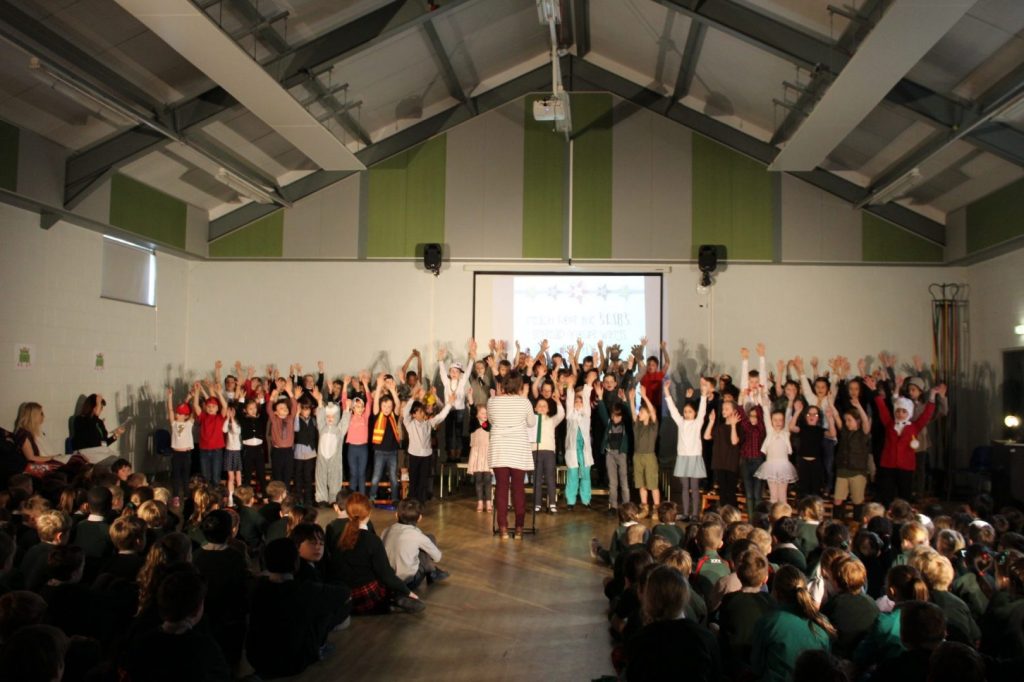 Butterflies through to Year 6 -Spring Term Drama
This term in Butterflies and Reception the children have been learning to use their drama eyes to imagine events and experiences. The Butterflies children have used Fly the dog to a Country Fayre and many brought in their own toy dogs from home and showed off their sheep dog training skills!  Reception have used their work in drama as a stimulus for independent writing on the Magic Toyshop. These sessions have been alternated with visits to the Library where we have shared Story Sacks and looked at developing our library skills, including learning about alphabetical order.
Year 1 have immersed themselves in the world of Charlie and the Chocolate Factory, earning their golden tickets and hot seating main characters.
Year 2 have also spent most of their drama lessons in role, hosting village meetings in an attempt to solve a very annoying problem called, Mr Once Upon a Time.
Year 3 and 4 have been busy developing material for their Exhibition on Growth. Performance poetry has played a big part in the exhibition, and they have enjoyed not only rehearsing pieces as a class, but also writing their own raps and poems about friendships and growing up.
Year 5 have been focusing on two main topics. The first half of term was all about mime and how actors and actresses use their facial expressions and body movements to create a story. The children worked on individual tasks, group tasks and then as a whole class. They really grasped this style of acting well and their progress from lesson one to the end was excellent (it was also lovely for me to have a peaceful half an hour with them each week). The second half of term has been linked to some of our English work and the beginning stages of our production. The children have looked at play scripts and what certain information means to an actor or someone in the production crew. All the classes have read through the script and attempted to think about characterisation using their voices.
A very fun and productive term which will cross over into the Summer when it will all be about getting ready for our production in June.
Year 6 have been working hard getting their production organised, ready for performing next half term. They have been focusing on comedic timing and expression to make sure everybody laughs in the right places. Get ready for some nostalgic and hilarious sketches in May.
Mrs N Masters
Assistant Head
Akeley Wood Junior School & Nursery
Published on: 28th March 2017