Junior School Match Reports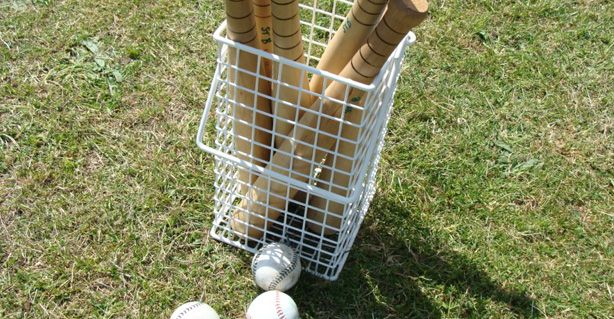 U9 A/B Rounder's v Winchester House
Tuesday 25th April
On Tuesday the U9 A & B teams had their first rounders match of the term. Both teams started off very positively scoring several rounders during the first innings. However, the weather was against us and half way through, play was ceased. Bizarre diverse weather conditions! This meant, sadly the second innings were not completed.
Thank you to the several Year 3 girls who mixed in with Year 4 to allow two matches to take place.
Thank you also to the parents who came to support the girls and braved the weather conditions!
_________________________________________________
U11 Rounder's A Team v Winchester House
Wednesday 26th April
On Wednesday the U11 A team had their first fixture of the Summer Term. However, despite expecting some lovely weather, the girls were very unlucky and faced some extreme weather. Play started battling the very wet and wintery conditions.
In the first innings Akeley showed some very promising fielding and started off confidently not allowing Winchester to score many rounders. After the first innings only 1 rounder separated the two teams.
During the second innings Winchester House started out very confidently scoring several rounders early on.  As conditions worsened and the Astro became increasingly slippery the Akeley girls struggled to stop the ball.
Regrettably, just as it was Akeley's turn to bat the heavens opened drenching us with a heavy downpour of hail stones. Naturally this made it very difficult for the girls to see the ball when batting. However, they gallantly continued in very good spirits, despite struggling to score many rounders.
Thank you to all the parents who braved the weather to support the girls.
Final Score: AWJS 9 – 17 Winchester House
Miss Chapman
Girls' Games and PE Teacher
Akeley Wood Junior School & Nursery
_________________________________________________
U11 Rounder's B Team
Wednesday 26th April
On Wednesday 26th April the U11s headed to Winchester House, with dark clouds looming overhead we were unsure if the match would actually go ahead. Surprisingly it did! Sadly, we only managed to fit in an innings and a half before the weather stopped us.
The girls played amazingly well despite the hail whipping their legs and stinging their hands and their eyes.
All worth it! Coming away with the first win of the season. Well done girls!
A final score of 13 -8 to Akeley.
A big thank you to Amelia Mead who stepped in at the very last moment and bowled beautifully consistently throughout the match. Also very well done to Lydia and Lucy Phillipson- our top scorers on 4 rounders' each. Lastly well done to Hattie who took on back stop for the first time and played fantastically, showing excellent decision making and accurate passing. It was a great team effort and so nice to see the B team playing tactically.
I am so impressed with you all. Well done!
Miss Kandaros
Girls' Games
Akeley Wood Junior School & Nursery
Published on: 28th April 2017