Junior School visit Northampton Shoe museum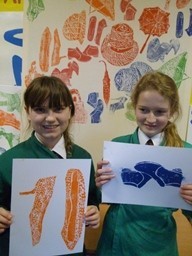 On Thursday 4th February Year 6 went to the Northampton Shoe Museum. They had a thrilling time and found out some very important facts about the strange and imaginative shoes on display and were privileged to see some that were not on display.
The shoes that the pupils saw that were not on display included Roman Centurion's sandals, a pointy shoe that was from the middle ages and that point showed how rich the person who wore them were. The longer the point the richer they were.
Other shoes that the students saw included long red boots up the thigh which were bigger than five year old boys, some hilariously tiny shoes and some trainers that had a palm tree made out of sequins. The students enjoyed the day and were sad to leave.- Ewan Bell 6B.
Published on: 10th February 2016