Just a dot in the skies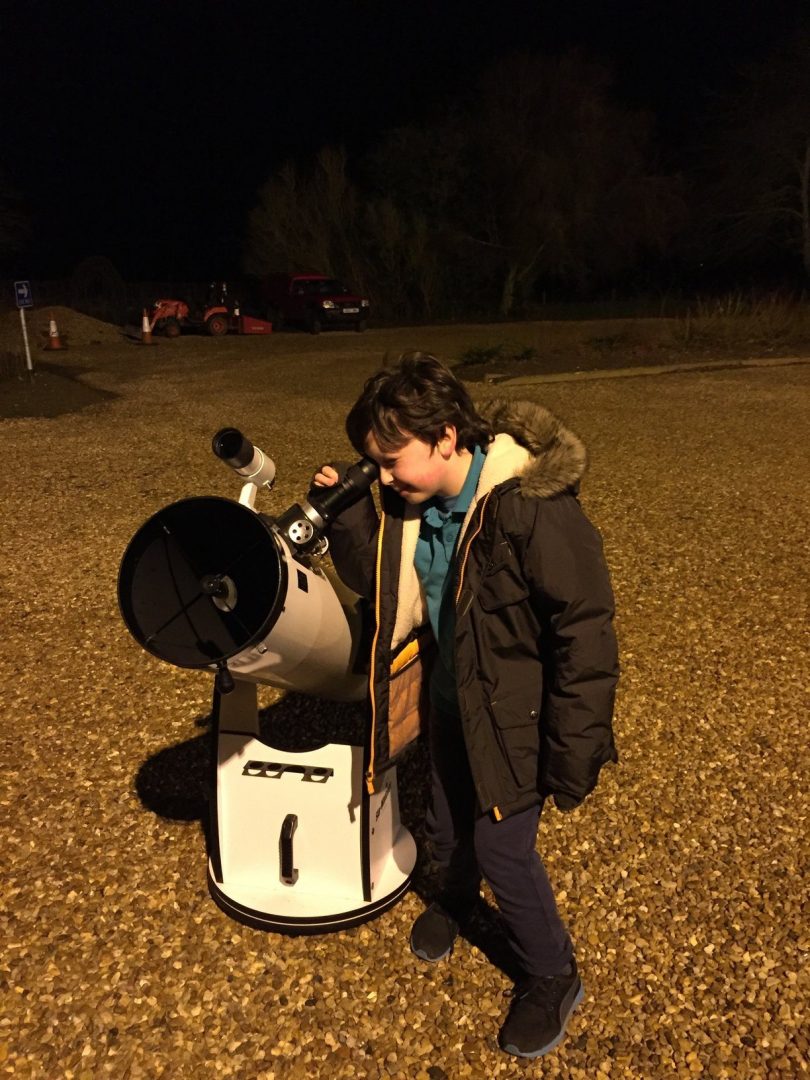 On Wednesday 1 March the Junior School held an astronomy evening. Mr Novakovic, and his friends from the Natural History Society, brought along their powerful telescopes and set them up to view the moon, stars and planet Venus.
They were visible for about ten minutes until the cloud unfortunately rolled in, but during that time, you could see the craters on the moon in incredible detail and Venus, looking like a crescent moon.
When the weather turned, everyone ventured in to the Hall for hot chocolate and an interesting presentation on the stars. It was very informative and made everyone feel very small when they realised how big the universe is.
A fantastic evening and thank you to Mr Novakovic and friends for inspiring us all.
Mrs Anderson
Deputy Head and DSL
Akeley Wood Junior School and Nursery
Published on: 2nd March 2017