Library Update Akeley Wood House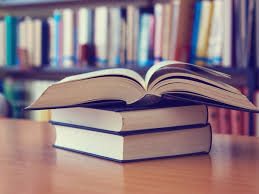 Newly Appointed Library Prefects
We are delighted to announce the appointment of our new library Prefects, Zoe Wylde and Makayla Bice.
We thank Olwen, Tara and Lucca for their commitment to the library during the last eight months and now it's time to hand over as they concentrate on their studies. A big thank you to them, their contribution has been greatly appreciated.
The library has now received over 200 books and membership has doubled in the last few months. We look forward to its continued growth. Watch this space!
As always, book donations are gratefully received. Should you have any suitable books you would like to donate please leave them with Reception at either Akeley Wood House or Tile House Mansion.
Mme Eames
Head of Modern Foreign Languages and
Head of PSCHE
Akeley Wood Senior School
Published on: 4th May 2017