Looking Glass Theatre Company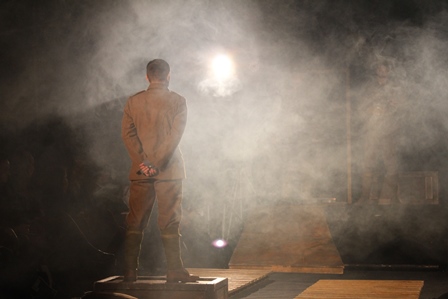 On the day before Remembrance Day – appropriately –  Year 9 were treated to a performance of the World War 1 play 'Killed', movingly performed by the Looking Glass Theatre Company in our own Drama Studio. Set on July 17th 1916 'Killed' tells the true story of a soldier who got lost in battle and was executed for cowardice – posthumously pardoned 100 years later – the title referring to the grave marker given to the 308 soldiers who received this punishment at the hands of their own.
The play really brought home how young some of these 'troops' were ( as young as 12) and the utter confusion and devastation of the battlefield, as well as the effect on families back in England waiting. Students were given the opportunity to ask questions and consider their own feelings and opinions on War, in what was an interesting and emotional afternoon.
Mrs Glyn
Drama Teacher
Akeley Wood Senior School
Published on: 15th November 2016