Masters of the Class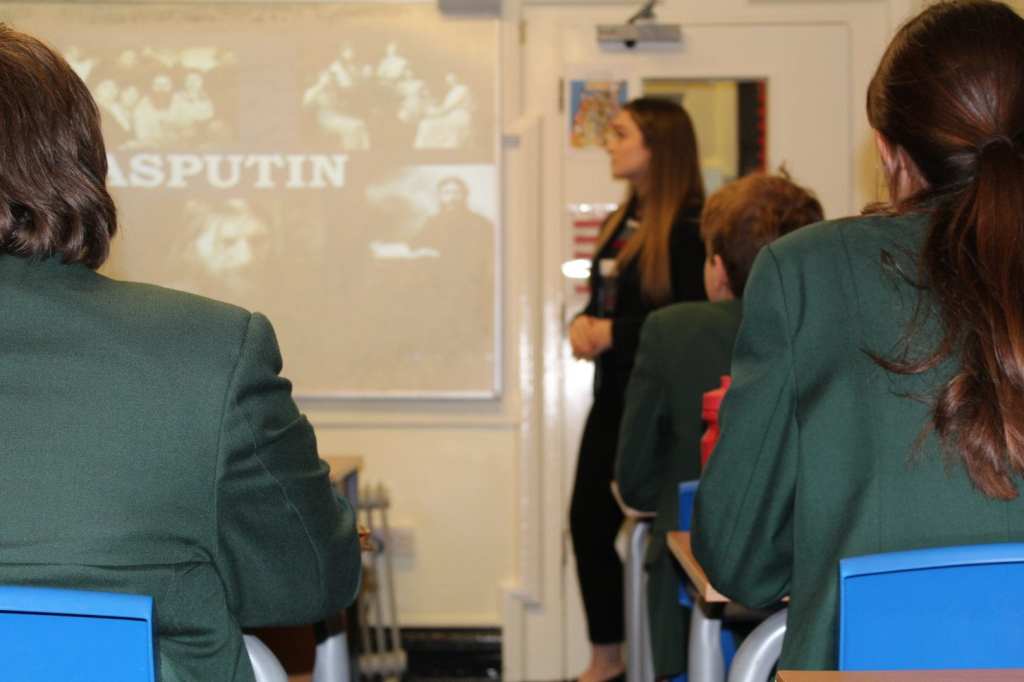 Year 9 historians have been incredibly lucky to be treated to masterclasses by two of our Year 13 history superstars.
One class had the opportunity to learn from Lana about the role of Rasputin in the downfall of the Romanovs.  Lana is studying the fall of the Romanovs for her A Level Coursework assignment.  It is a topic about which she is hugely passionate and very knowledgeable.  Year 9 have been studying the background to the 1917 revolution in Russia in preparation for their course on the Cold War and really benefitted from her expertise in this area.
William H.  is quite an expert on the 1917 October Revolution.  William investigated the competing interpretations of the Bolshevik 'seizure' of power for his Extended Project Qualification.  He is incredibly proficient in handling the claims of historians in this hotly contested arena.  The Year 9 students were intrigued to hear his accomplished explanation of the events but, more importantly, the contrasting ways that this has been interpreted in history.
Miss Tatlock initiated this student to student teaching to benefit all students.  Not only did the Year 9's gain a deeper depth of subject knowledge, but Lana and William further secured their knowledge through the preparation of the class and the delivery of their lessons to the students.
Published on: 18th December 2018