Match Reports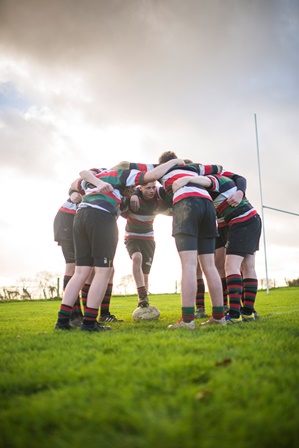 U12 V Winchester house
The under 12 team quickly showed their superiority over Winchester House with two tries scored in the first minutes of the game. Akeley's scrum dominated throughout the game and won the majority of rucks and mawls. Winchester House quickly became dispirited as Akelely ran in 6 more tries in the first half, but rallied after the break and scored a consolation try late in the game. A great all round effort from the Akeley boys. Final score – Akelely 11, Winchester house 1.
William Wright 7LKJ
---
U13 V The Royal Latin 
On Monday Akeley's U13A team travelled down to the Royal Latin, a local derby. We started off extremely well scoring a try within a few minutes. With minutes behind us as well as a few too many penalties, we were 5-0 up at half time. The second half started hard, everyone crashing in and  tackling hard. The score was equal, until Fergus ran through their whole defence to score under the posts, making it 10-0. Then, at the very last second they scored a try, down the left wing. After they scored the referee blew the whistle. We won 10-5, a brilliant performance by everyone.
Thomas Cramb  8KS
 
U12  v Waddesdon
Although the Akeley U12 team, arguably played less well than in recent matches, they secured a significant win over the opposition. A deluge of rain prior to the match, gave Akeley their first real test in bad weather and was the cause of numerous handling errors as the team tried to control a very slippery ball. A strong line and good attacking play, enabled Akeley to return with a comfortable 4:0 victory.
William Wright 7LKJ
Published on: 25th November 2016